Colomborama
Through this project we wanted to bring the vibrant art scene in Bogotá to a variety of venues all over Oslo. We invited 30 artists and performers for four months of exhibitions, artist talks, debates, performance and concerts.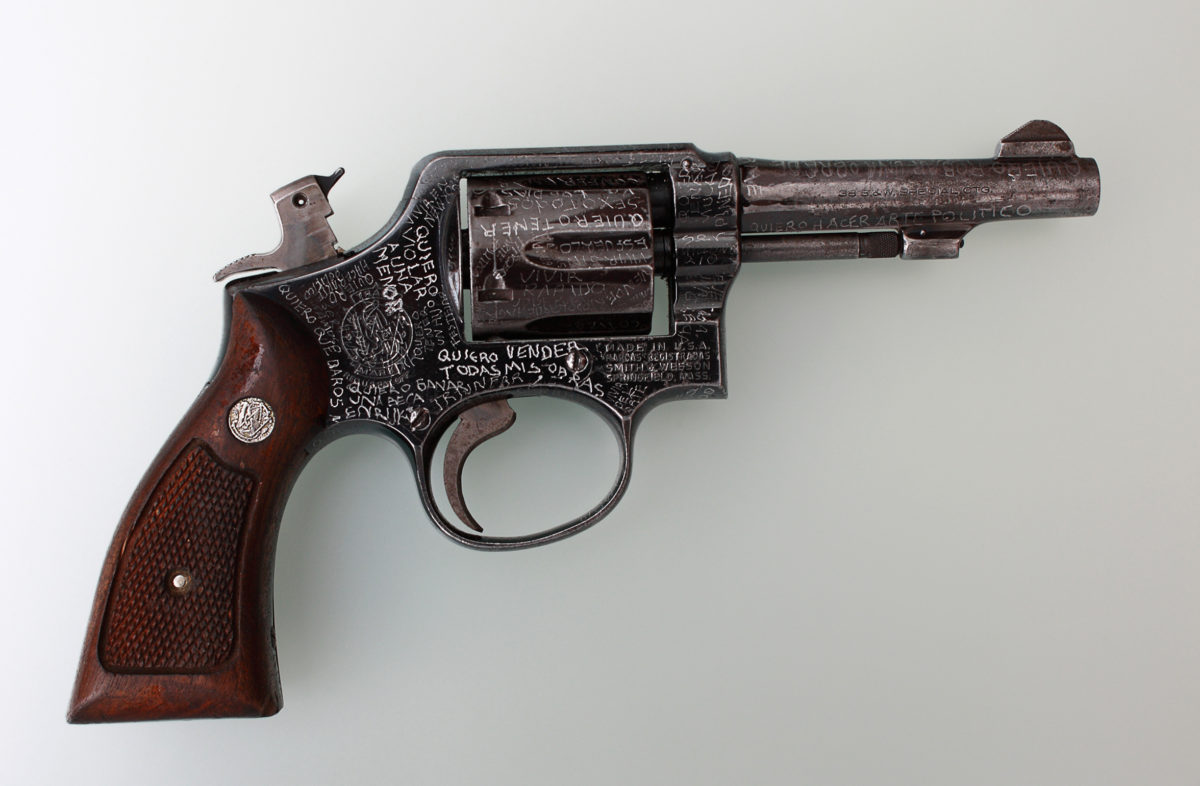 The project gathered young artists with a strong social commitment, many of them with a childhood marked by the problems Colombia has experienced when it comes to crime, assaults from the militia and easy access to drugs and weapons. Several of the artists comment directly upon this in their works.
Colombia has gone through great changes over the last decade, and Bogotá has become one of the most vibrant cultural cities on the Latin-American continent. Today, one can find public galleries side by side with alternative artist-run project rooms, commercial galleries and artist residencies, and a more enthusiastic, open and varied audience.
For this project TrAP has collaborated with the artist and curator group El Parche since 2010. El Parche, Marius Wang and Olga Robayo, have been based in Bogotá for several years, and run an artist-in-residency with showrooms for visitors and local artists. With Colomborama we wanted to show the diversity of today's blossoming art and culture scene in Colombia, and show its position and development during the last decade, through several exhibition sites in Oslo. See the projects below, or visit the original project web page (in Norwegian).

Satellite Program – Talks

The Nature, Spirit and Future of Artist-Run Spaces and the Culture of Collective Self-Organization in Contemporary Art. Panel discussion, W17, 24 April 2013.
Artist talks during the exhibitions at the Stenersen Museum, Dortmund Bodega and W17.

Satellite Program – Music

Kick-off at Mir with the Bogotá-groups Mugre, Trilobite and Casi.
Crack Family, Colombia's most famous hip-hop group, held workshops for youths from Oslo and Akershus and concerts at Verkstedet and Musikkfest Oslo.
The Colombian DJ Mauro Renato Benavidez (DJ Selector Q/ Trashpical) performed at Musikkfest Oslo, Hausmaniafestivalen and W17, 1-15 June 2013.
Kategori:
Visual Art, Music
Curator
Marius Wang
Co-curator, Olga Robayo
Collaborators
The Stenersen Museum
Fotogalleriet
Tegnerforbundet
Dortmund Bodega
Kunstnernes Hus / W17
Mir
Rommen Scene / District Stovner
Verkstedet
Musikkfest Oslo
Jonathan Castro / Breaknecks
Podium
Support
Arts Council Norway
Fritt Ord
Akershus County Council
Office for Contemporary Art
Ministeria de Cultura, Colombia