SPRING 2017 _ Plural Freedom
Which freedoms do we take for granted, and which freedoms do we still have to fight for? This spring TrAP explores how different types of freedom can get into conflict with each other in a diverse society. We will look at how to express group identity, such as your cultural or religious background, gender or sexual orientation, while avoiding being limited by stereotypes. Through conversations, humor, and practical experiences we wish to create new ways of understanding; freedom.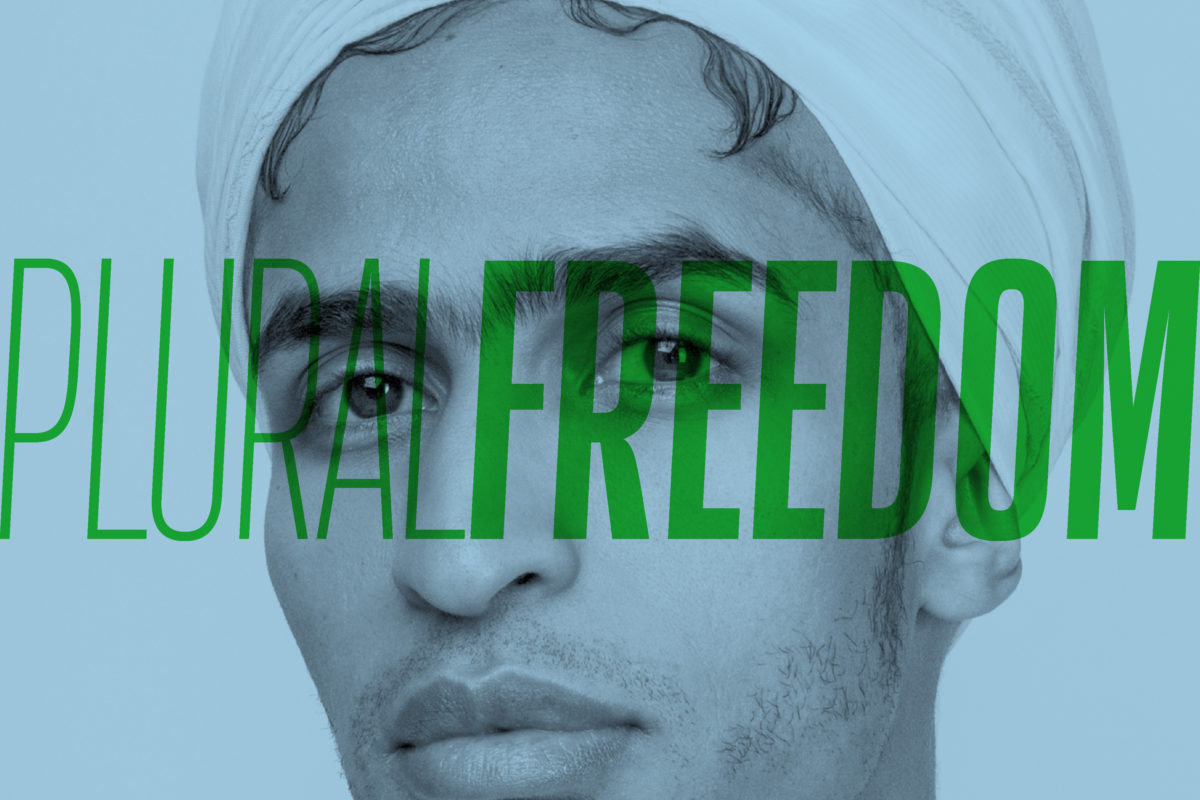 DANCE February 1-2, 2017: We presented Reversible at The Norwegian National Opera & Ballet. The French-Algerian dancer and choreographer, Bouziane Bouteldja fights for the right to define his own life, and to free himself from guilt, shame and the pressures of society. In Reversible he is completely alone on stage, dancing on a floor reflecting his movements. His style and music is inspired by hip-hop.

MUSIC March 23, 2017: As far as my memory goes featuring Anne Hytta, Sigrun Eng, Kelly Thoma (Greece), Elénore Billy (France), Leonor Palazzo (Belgium) and Bijan Chemrani (Iran) was a music performance about the sustainability of nature and the limitations of freedom. We presented the performance in Forstanderskapssalen at Sentralen, Oslo, March 23 at 20:00. The musical composition is inspired by Voluspá, the Norse creation myth, and how it is reflected in our time of climate change and migration. With support by the Norwegian Composers' Fund.

EXHIBITION February 9-19, 2017: Works by Zanele Muholi, Ahmed Umar and Linn Cecilie Ulvin were exhibited at KiT, Trondheim during this year's ISFIT Festival. Muholi is a renowned photographer and visual activist who has directed her lens toward queer Africa. She documents LGBT life in post-apartheid South Africa where the freedom to be yourself is challenged by race relations and xenophobia. Umar and Ulvin are both based in Norway. They both confront our perceptions of gender and sexual identity through their work. The exhibition was produced by Kunstplass 10, with TrAP as tour producer.

SEMINAR April 27, 2017: We met with the young and promising at TrAP's annual dialogue meeting at the Oslo House of Literature. TrAP is working towards a more diverse cultural sector. But it is equally important not to glue artists and cultural workers with a multicultural background to their origin. How can the cultural sector increase diversity while at the same time defending the freedom to be individuals? This seminar provided arts organizations and cultural institutions with practical ideas on how to expand their network. We met with young people with minority backgrounds to discuss what Norwegian arts and culture will look like in the future.

LITERATURE May 24, 2017: The seminar Un-located readings was an invitation to read African and Asian writers independent of their country of origin. The seminar took place at Kunstnernes Hus, where we invited blogger, journalist and literary scholar Ainehi Edoro as the keynote speaker. She argues that African fiction is being packaged and circulated, bought and sold not on the basis of aesthetic and literary value but of its thematic preoccupation. To Edoro, this reduces the value of the writer. She also led a workshop on how reading habits, reading techniques and ideological reflection can be tools when it comes to understanding African fiction.

NEWSPAPER: Our new publication series, 10 investigations, performs analytical investigations of contested concepts in a culturally diverse society. Investigations are done in the form of text, cartoons, interviews, photographs, artwork or illustrations. The spring edition, 10 investigations: Plural Freedom, was published in May, and explores taboos, humor and other conflicts of freedom in a multicultural society. This edition's guest editor was Hatem Ben Mansour.

FESTIVAL May 30-June 6: TrAP collaborated with Tromsø municipality on a series of events during the International Week in Tromsø 2017. With these events aimed to reach a younger audience and inspire to create a more long-term international cultural life in the Arctic capital. The program featured a film workshop for youth, a visit from Family Reggae Disco and a concert by local and guest musicians.

PODCAST: Transit Radio is a podcast series that brings you the music and voices of refugees. Through a series of workshops, interviews and recordings we aim to create a sense of belonging, and bring people together. Through 10 episodes, the first season visits Harstad, Hvalstad and Torshov reception centers. We meet young asylum seekers in Tromsø, Grimstad and Karlstad, Sweden, and visit a choir in Levanger. The podcast is created by the documentary collective Frekvens, and workshops were led by Abazar Hamid, Khaled Harara, Monirah Hashemi, Nasra Ali Omar and Sheldon George Blackman. You can find season 1 and 2 on transitradio.no, iTunes or in your podcast app.

AUDIENCE DEVELOPMENT: Keys to the City is a program for audience development in Oslo and Akershus. We will start conversations between arts institutions and the audience groups that rarely visit them.

Sign up for our mailinglist or follow Transnational Arts Production on Facebook and Instagram to get information about our upcoming projects and events.