Smuggling Lemons & ACT III
With her first solo exhibition in Norway, the internationally recognised artist Jumana Emil Abboud visited Oslo with three powerful video works and a performance at Oslo Kunstforening.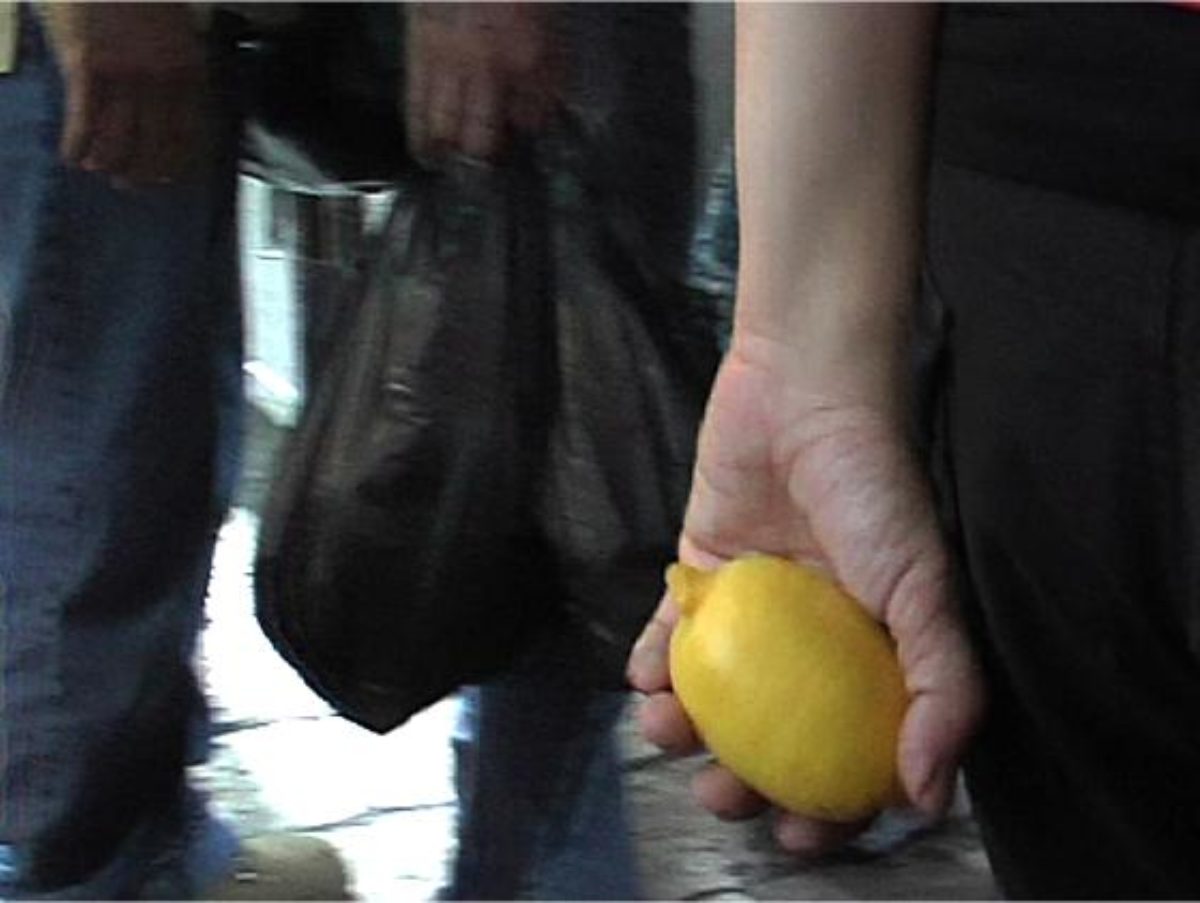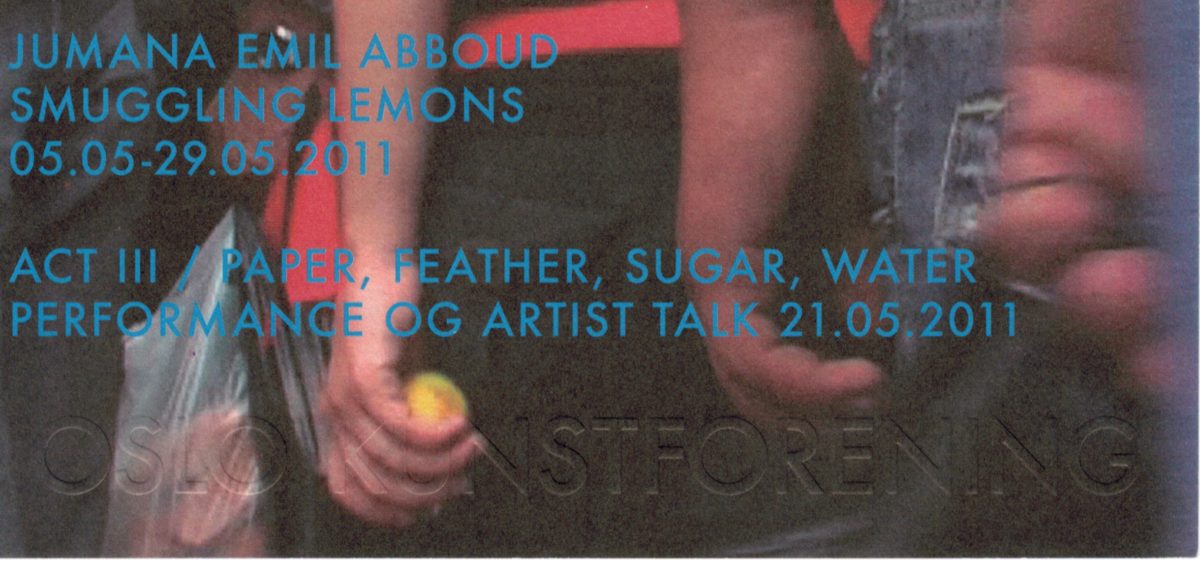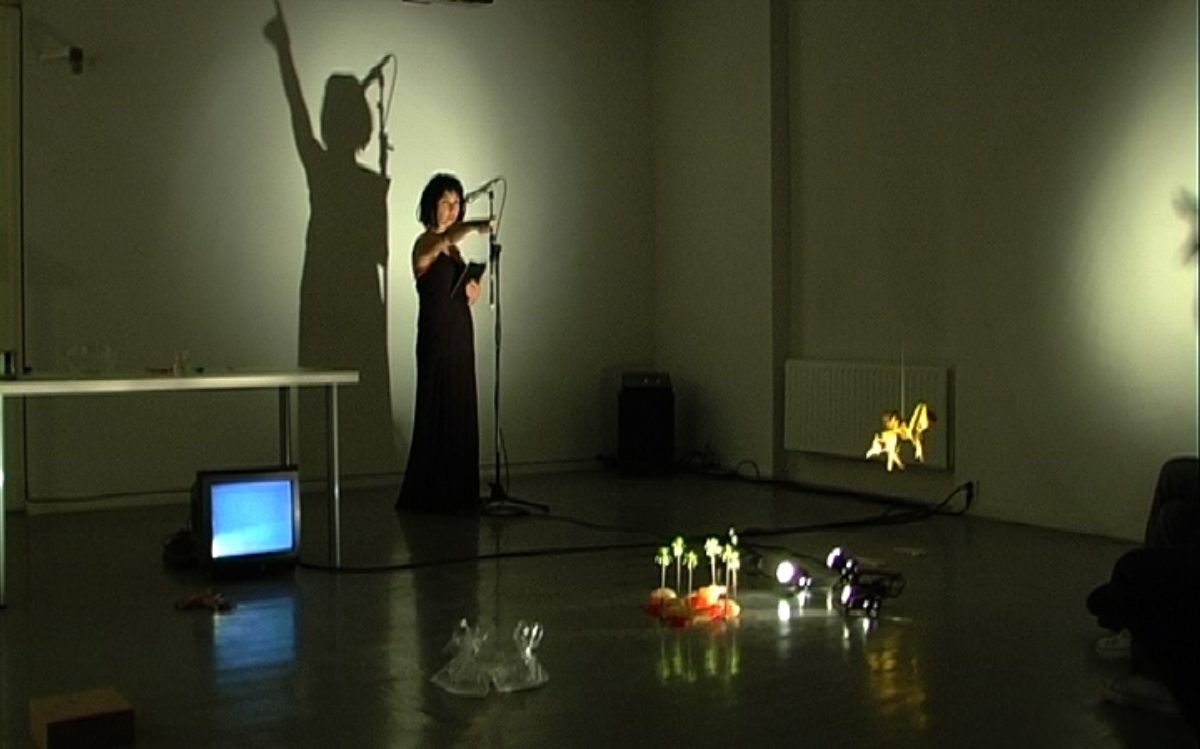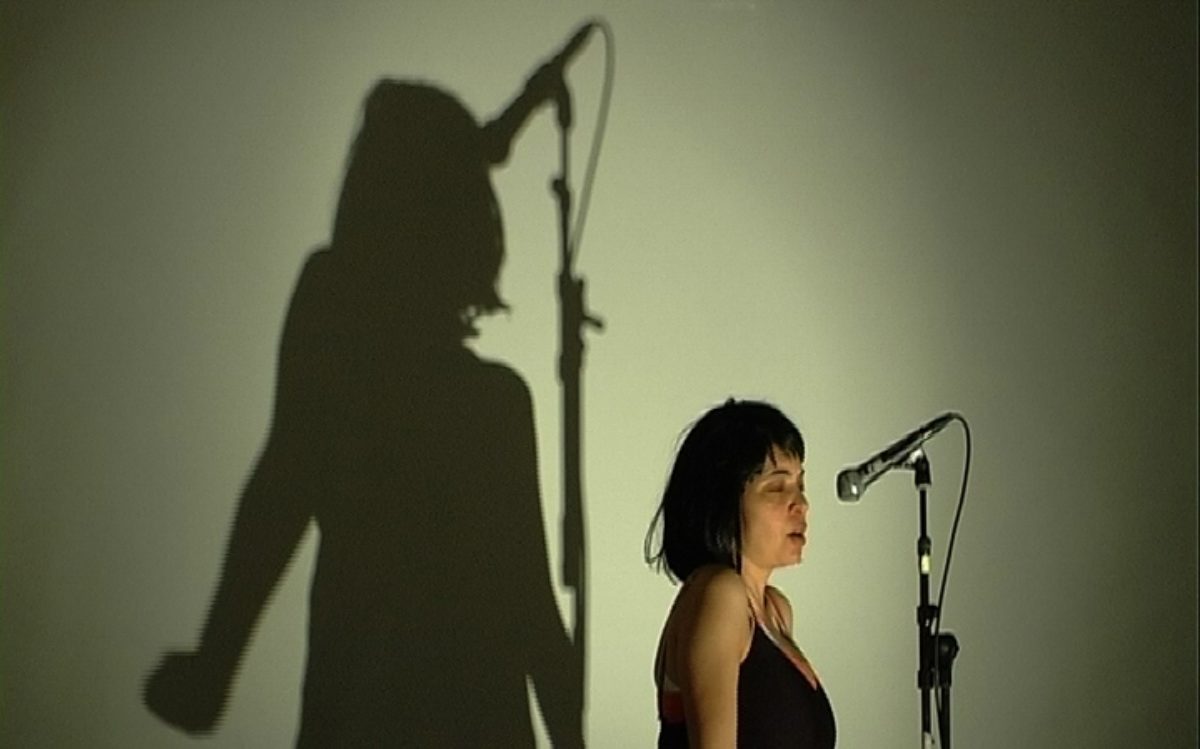 Jumana Emil Abboud (born 1971 in Shefa'Amr) lives and works in Jerusalem. Abboud uses drawing, video, photography, objects, performance and text to navigate through themes that focus on memories, loss and resistance. Her work reflects upon a contemporary Palestinian landscape and the struggle to find cohesion and continuity, a process that requires a sense for ingenuity and constant metamorphosis.
Jumana Emil Abboud showed a selection of photographs together with three video works, The Pomegranate (2005), Fasting (2003) and Smuggling Lemons (2006), that deal with issues such as identity, displacement, miscommunication and lack of infra structure in a fragmented society through visual narrative metaphors.
Over the last decade Jumana Emil Abboud has participated in numerous international group exhibitions. Since 2009 she has been presented at the Biennials of Venice and Istanbul, as well as at Bahrain National Museum, Manama and Institute du Monde Arabe in Paris.

As part of the performance program ACT, Jumana Emil Abboud presented the performance ACT III: "Paper, Feather, Sugar, Water" at Oslo Kunstforening 21 May, followed by an artist talk led by Pia Torgersen and Marianne Hultmann. On May 28 the performance and artist talk was shown at 3,14 in Bergen.

ACT is a performance program initiated by curator Pia Torgersen, and co-curated by Malin Barth at 3,14. ACT seeks to challenge the traditional view of art, by presenting living artists who address important issues of our time. See related projects below.
Exhibition produced by
TrAP
Collaborator
Oslo Kunstforening
ACT is co-produsert by
3,14
TrAP
Oslo Kunstforening
ACT is supported by
Arts Council Norway
Fritt Ord
Bergen Municipality
OCA