ACT I: Conversation Bubble av Ana Rewakovicz
ACT is a collaboration between Oslo Art Association, the DSV network, Stiftelsen 3,14 and curator Pia Torgersen.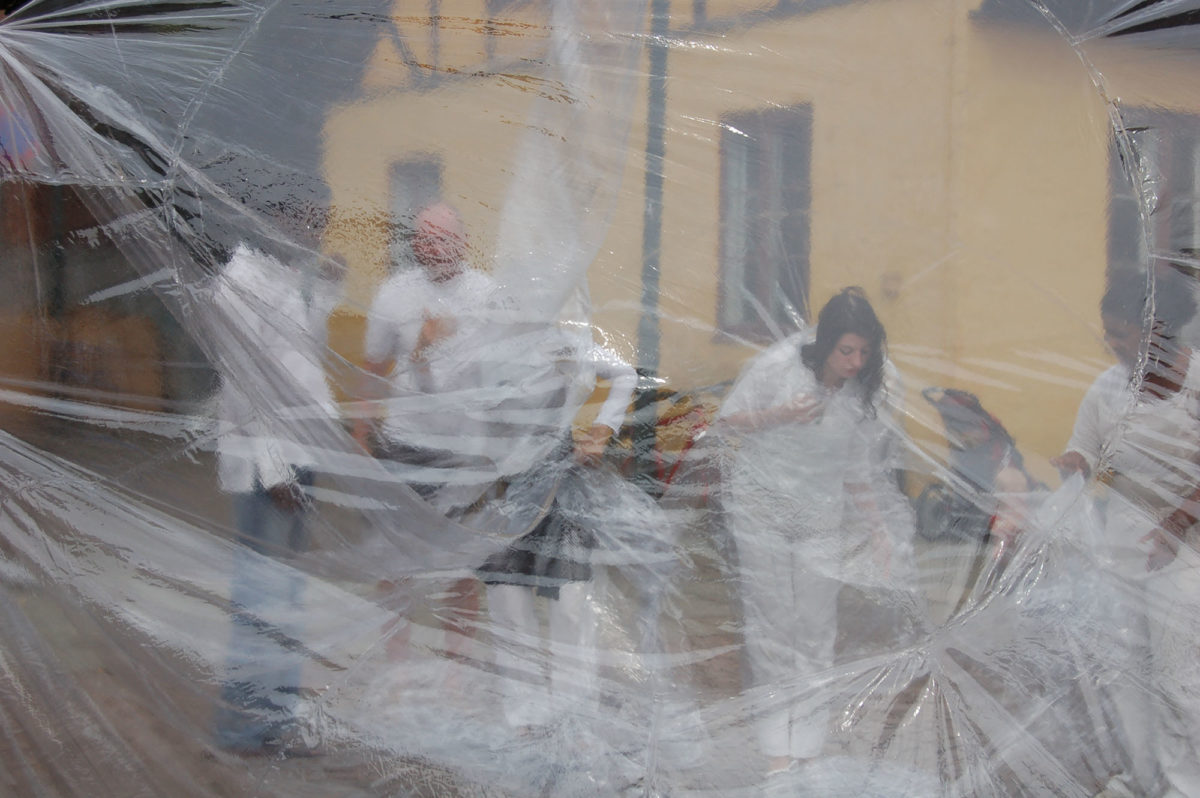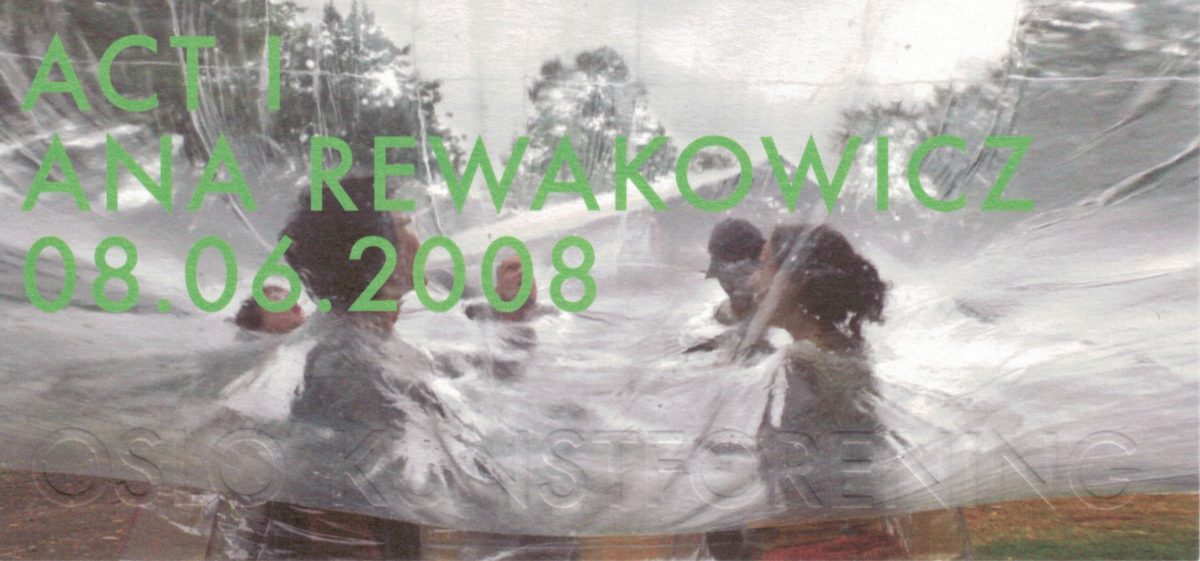 Ana Rewakowicz was born in Poland in 1963 by Ukrainian parents. She lives and works in Montreal, Canada. Rewakowicz is best known for her inflatable objects. Like the artist Lucy Orta, Rewakowicz works are based in a social commitment and relate to issues such as being homeless or voluntary and involuntary travellers. Rewakowicz is also described as a scientist because her interdisciplinary work moves into new knowledge about the properties of different materials. In the work Dressware she has made three prototypes for the urban / modern nomad, SleepingBagDress, ParachuteDress and LifesaverDress. The work is inspired by the concept by the architectural movement Archigram: "clothing for living in" and is somewhere between mobile architecture and inflateable art.
In Norway she showed her work Conversation Bubble - a 4 meters wide and 3 meters high inflatable transparent bubble that constitutes a kind of performance sculpture. The bubble is a consensus work, where five participants must be part of the balloon for it to stay in the air. How long the performance will last or when it ends, is left to the participants. Conversation Bubble is subtitled Family Therapy Room and can be put in the context of handling conflict. The bubble is a shape with many connotations in our culture. It is associated with being isolated, perhaps not in a positive sense. Can the bubble really be a place for solutions?
ACT is a performance art series that seeks to challenge the traditional view of art, by presenting living artists who address important issues of our time. See related projects below.

ACT is co-produced by
3,14
TrAP / DSV network
Oslo Art Association
Supported by
Arts Council Norway
Fritt Ord
Bergen Municipality
OCA