Seven Winds
The concert marked 25 years since the catastrophe in Bhopal, India. The trio consists of musicians Unni Løvlid, Becaye Aw and Rolf-Erik Nystrøm.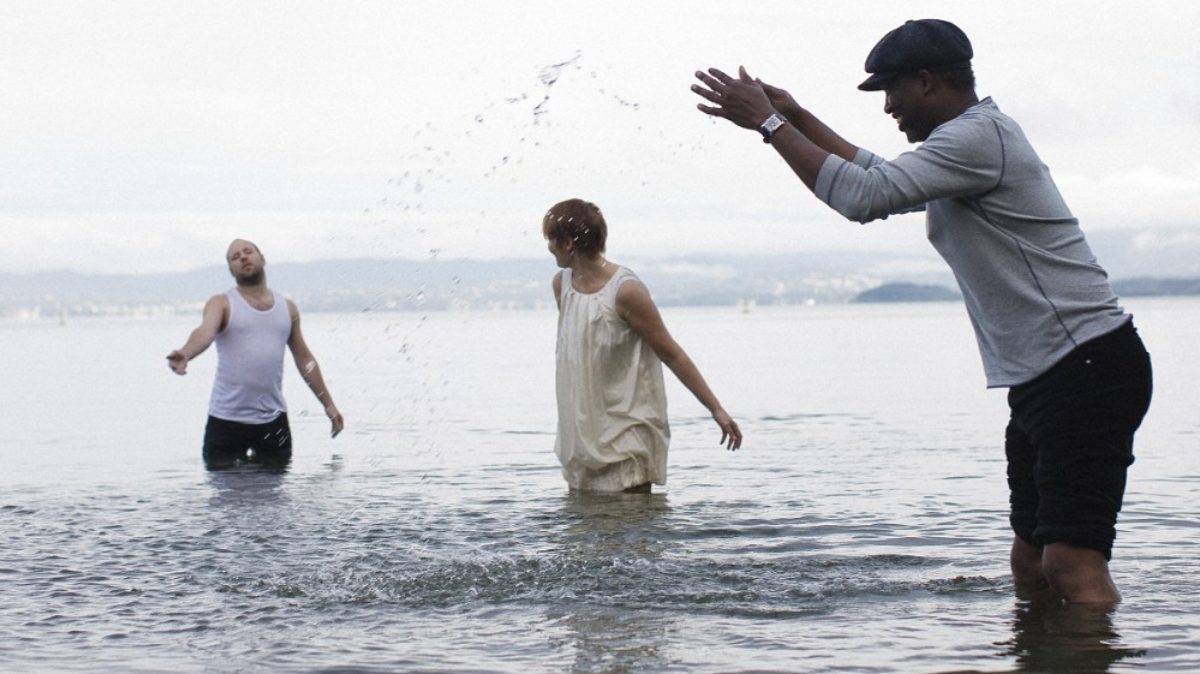 In 2008 Seven Winds toured Norway, Sri Lanka, Korea, China, India, Nepal and Tanzania. In 2009 they were headed for Egypt where they would also release their first album as a trio. During their world tour they have included the different languages in their lyrics. The group has previously played several concerts in the slum outside the Bhopal factory, where 25 000 people lost their lives in 1984, and many are still struggling with injuries, cancer and deformations. Income from this concert went to the hospital in Bhopal. Guest musicians was Abdulrahman Surizehi, Alex Gunia, Amir Mirzai, Celio de Carvalho, Gustavo Tavares, Harald Eraker, Harpeet Bansal, Kouame Sereba, Lidia Pinheiro, Raymond Sereba og Wan Yuan.
The music is inspired by the Norwegian poet Olav H. Hauge, and the different musical styles that each of the musicians brought into the project, which was first commissioned by "Dei Nynorske Festespela" and www.HT08.no. We have earlier collaborated with Seven Winds, for the concert Urban World, 4 February 2009.
Unni Løvlid is from Hornindal in the county of Sogn og Fjordane in west Norway. She is one of the most exciting folk music performers today, who dares to take traditional music to entirely new places, and has the creative imagination to do so. Løvlid belongs in the top category of folk musicians, something which provided her with a fundament for her masters degree at the Norwegian Academy of Music. She has experience from a great variety of projects and genres in the region Norwegian folk, contemporary music and electronica. She was the first musician to be nominated "Performer of the Year" at the Folkelarm festival 2006. She has released three soloalbums; So ro liten tull, Vita and Rite. Rite was nominated the best world music album of 2008 by World Music Central.

Becaye Aw, originally from Mauritania, began his musical career in Senegal with the legends Mansuur Seck and Baaba Maal by his side. He has evolved his own unique style of guitar playing, inspired by kora and other African string instruments. Becaye is also a great singer with his characteristic deep voice. He is engaged in many projects in Norway, France and Poland. One of the best known is Kake, with Kouame Sereba (Ivory Coast) and Steinar Ofsdal. Together they released the album "Kake" in 2004.
Rolf-Erik Nystrøm has made his mark both as a saxophone player and as a composer and improviser. His latest recording was nominated for the Norwegian Grammy Award (Spellemannsprisen 2006). When Rolf-Erik Nystrøm received the Young Musicians' Lindeman Prize in 2005, the composer Rolf Wallin commented: "His appetite and keen interest in music in all its shapes catches the audience, and through a refreshing lack of self-consciousness, combined with an intense and concentrated stage presence he opens the listener's ears for the new sounds being performed."

Photo: Nicki Twang