Oslo Palestine Film Festival
TrAP presented the first festival for Palestinian film in Oslo. Curated by Palestinian filmmaker May Odeh.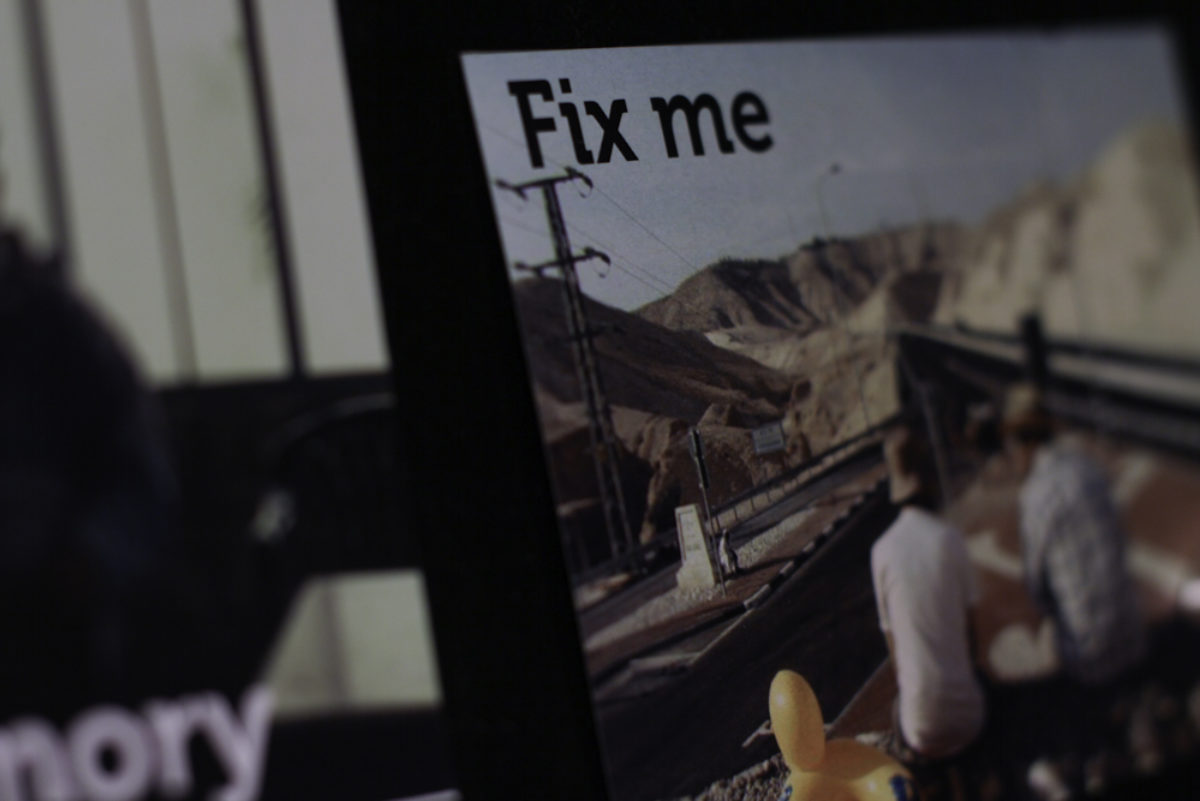 The festival introduced films from both well-known directors as well as young Palestinian filmmakers. When encountering a national film heritage that has no state, the audience will be able to experience and enjoy the paradoxes and questions that inevitably arise. Palestinian film is known for being experimental, fragmented and international.
May Odeh was born in Birzeit, Palestine. She received here BA in Television and Radio Studies from Birzeit University, and her Master's Degree in Documentary Filmmaking from Lillehammer University College, Norway. She worked as a correspondent for several Arab Television Channels and has worked on the production of many Palestinian feature films such as Laila's Birthday, Salt of this Sea and Rico in the Night, and the documentaries Five Minutes From My Home and Goldeh Fish. Odeh received several awards for Diaries, her first long documentary film. She curated the 2012 festival programme, which included prominent filmmakers from both Palestine and abroad.
In 2014 we followed up on this initiative by bringing Palestinian film into the programme at Arabian Film Days in Oslo.

Photo: Hamdi Ihlebæk Barakat.

18 February
15:00 The time that remains (France, Belgium, Italy, UK 2009)
Director: Elia Suleiman
15:30 Amreeka (USA, Canada 2009) Director: Cherien Dabis
17:15 Jaffa, the Orange's clockwork + Q&A (Israel 2010)
Director: Eyal Sivan
17:30 Short film programme
The Shooter (Palestine 2007) Director: Ihab Jadallah
Gaza-London (UK 2009) Director: Dima Hamdan
Diaries (Norway, Palestine 2010) Director: May Odeh
19:45 Port of memory + Q&A (Palestine, UAE, Germany 2010) Director: Kamal Aljafari

19 February
15:00 Amreeka
17:00 Fix me (Palestine, France 2009) Director: Raed Andoni
17:00 Port of memory
19:00 Shorts + Q&A: The Shooter, Gaza-London, Diaries
21:00 This is my picture when I was dead (Jordan, Greece 2009)
Director: Al Massad
21:15 The time that remains
Collaborators
Films from the South
The Palestine Committee
Support
Fritt Ord
Film & Kino