2+1
One week of workshops resulted in a rap music video, produced by Drammen youngsters in collaboration with media artist Selda Asal, and artist and performer Özgür Erkök. Listen to their touching stories of war, migration, survival and hope.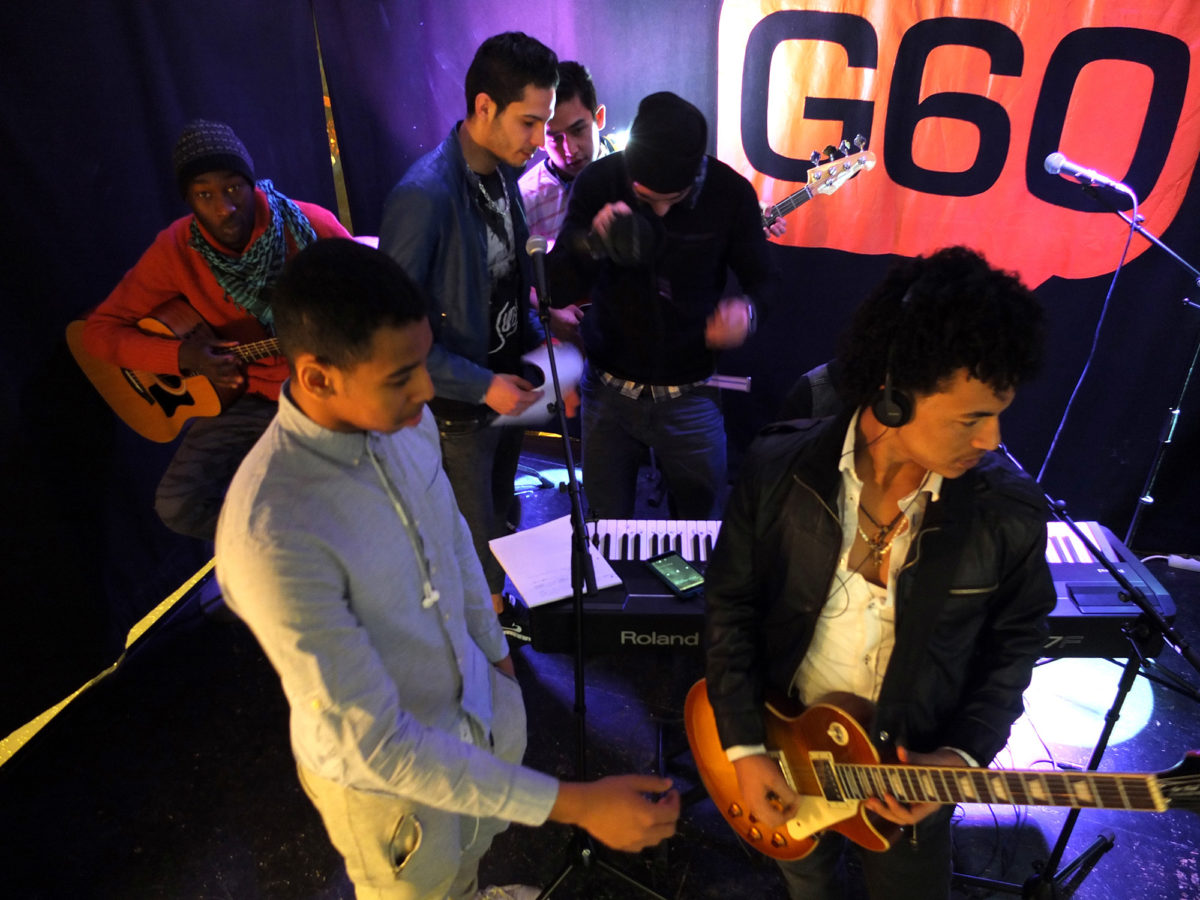 2+1 is an interactive rap music video project for young people between ages 15-22. Since the beginning, it has been engaging youngsters from France, Sweden, Denmark, Germany, Austria, Iran, Azerbaijan, Georgia, Armenia, Turkey, and now also from Drammen, Norway.
Through this project the artists explore young people's ambitions, dreams and struggles, and wish to help each participant find his or her own voice. The youngsters in the project group write the lyrics, using different experimental practices, and through the artists' guidance. The programme consists of text workshops where each participant find a personal topic. They learn to write and re-write their texts together. They learn how to fit the text to the right beat, and how to perform their songs in front of the camera. The sessions are filmed and cut into a final video. The 2+1 team finalizes the sound and video editing. The video premiere was March 11, 2016, at Buskerud Kunstsenter, Drammen.
Selda Asal was born in Izmir, Turkey. Asal has studied Musicology and Art. She was the initiator of the Apartment Project in 1999, one of the first artist-run gallery spaces in Istanbul, and later Apartment Project Berlin. Asal has participated in a number of international exhibitions and biennales since the 90s and realized art projects with teenagers all over Europe, co-creating films, installations and music videos.
Özgür Erkök was born in Ankara in 1981. Erkök uses different media such as video, drawings, music and performance. He has had several solo exhibitions, and has done his performances in Istanbul, Berlin, Brussels and Basel, among other cities. His work often focuses on queer, identity, and everyday life issues.

Asal and Erkök both live and work in Berlin and Istanbul.

Selda Asal is one of the participating artists in our video art exhibition Mother Tongue, shown at Buskerud Kunstsenter 24 February - 20 March. Mother Tongue is curated by Malin Barth and Brynjar Bjerkem and a co-production by Stiftelsen 3,14 and TrAP.

Produced by
TrAP
Interkultur
In collaboration with
G60
Buskerud Kunstsenter