Workshops med Manou Gallo
The leading bass player from Cote d'Ivoire, Manou Gallo, is mostly known from the group Zap Mama, but has also released two successfull albums on her own. She is the artist in residence at the African History Week in Oslo 2010.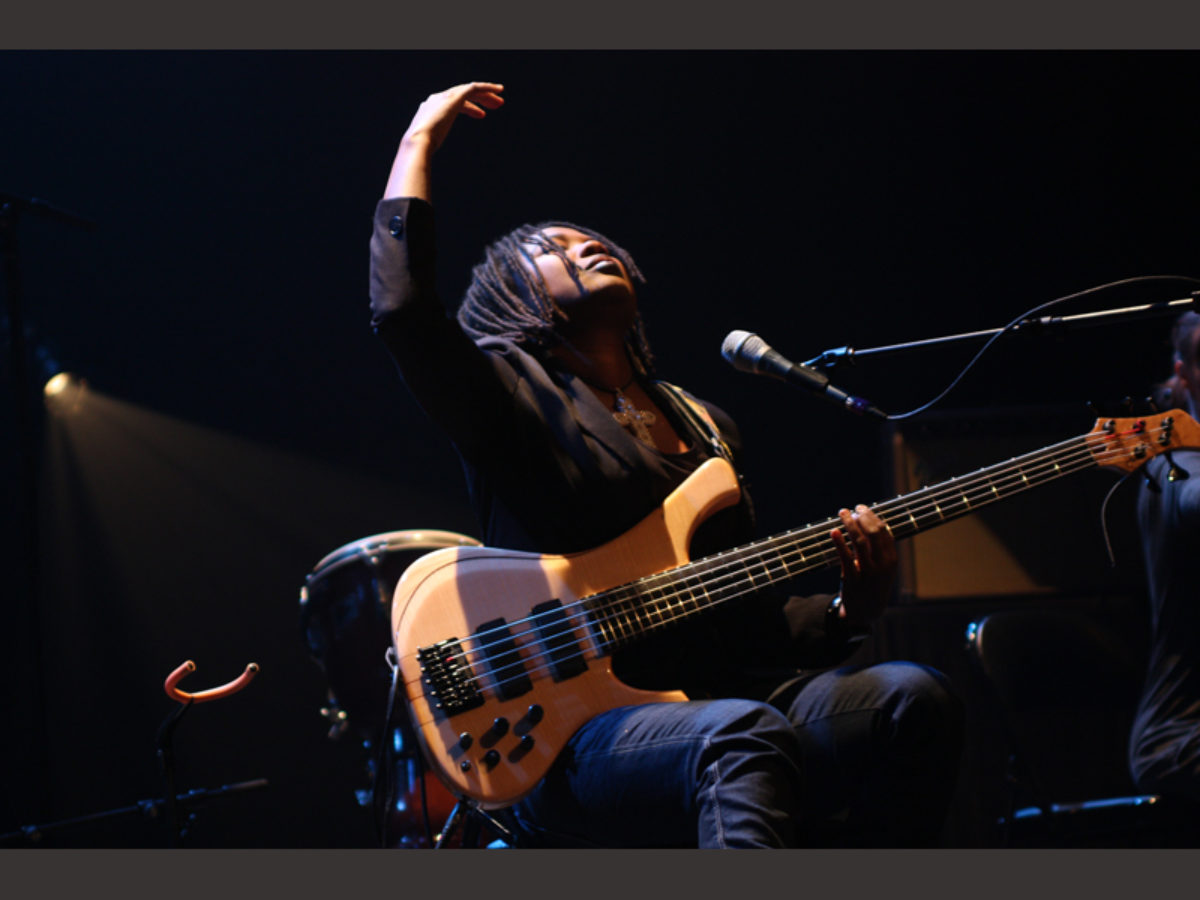 Thursday 26 August at Dattera til Hagen in Oslo, Global Oslo Music, African History Week and the DSV Network presented Manou Gallo in concert and conversation. 2–4 pm you could meet Manou Gallo in conversation with Malika Makouf Rasmussen, in front of an audience of musicians and people in the Norwegian music business (free entry). At 9 pm stage was set for a musical meeting between Manou Gallo and Global Oslo Music Allstars + Global Oslo DJs (entry: 80 NOK)
On 4 September the DSV Network organized, in collaboration with AKKS Oslo and African History Week, a workshop with leading bass player Manou Gallo. The workshop was open to 12 participants of bass players and other musicians, as well as singers and bands. The course fee was 150 NOK per participant, 100 NOK for members of AKKS and the DSV Network.
Manou Gallo is from Cote d'Ivoire and plays bass and percussion instruments. She was a member of Zap Mama for six years, but has since released two successfull albums of her own material. You can hear some of her music and read more here: https://myspace.com/manougallo/music/songs

Photo: Joe Voets
Dato:
26 August-4 September 2010
Produced by
The DSV Network
AKKS Oslo
Afrikan History Week
Supported by
Norad
Municipality of Oslo