Words – Internasjonal litteraturfestival
In the Norwegian national year of cultural diversity, we were proud to announce our first international literature festival.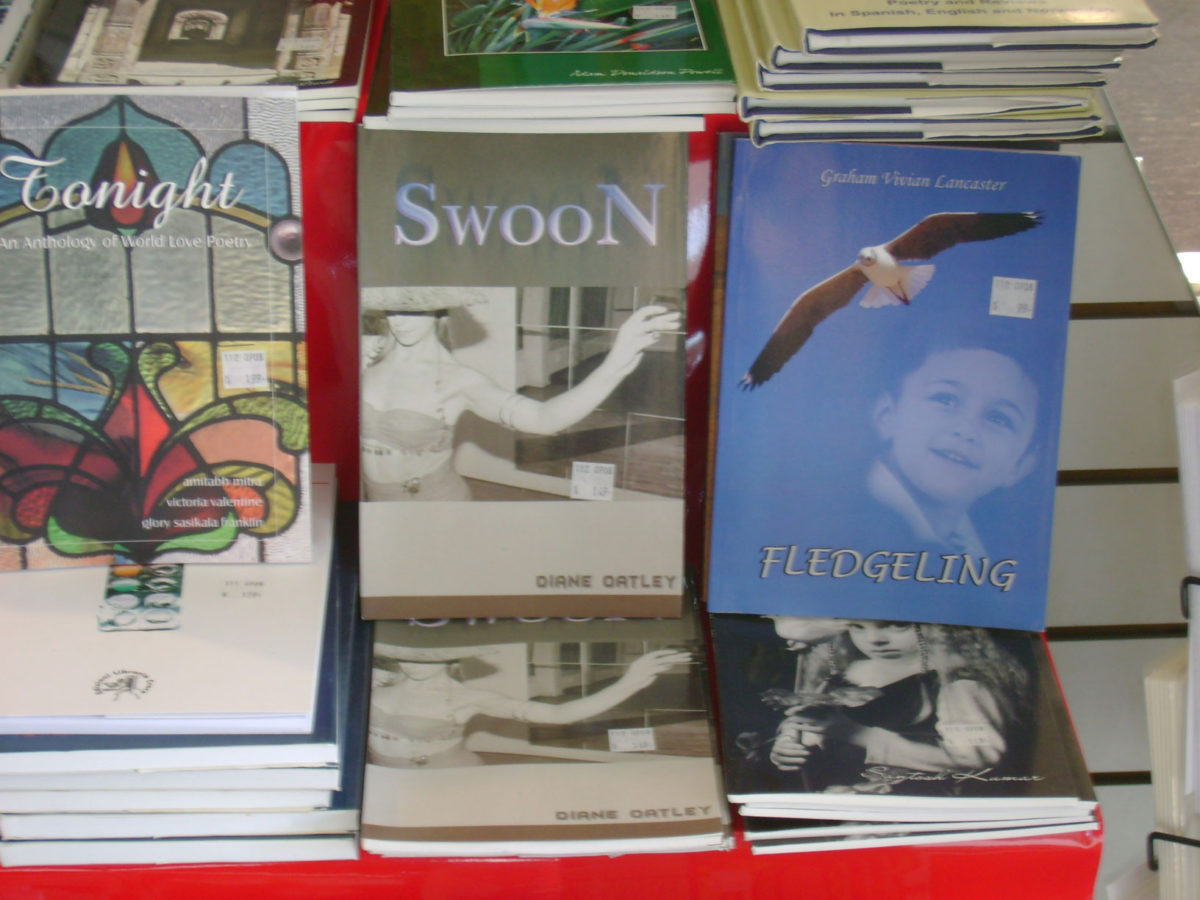 The programme included stands, performances of literature and music, lectures, interviews, book promotion and sales, and many possibilities for networking with publishers, bookstore managers, libraries, translators, and authors. The programme was free and open to all, and included speakers and experts from Norway and beyond, who spoke about and debated questions relevant for literature on a global level today. Among participating authors we can mention Dr. Santosh Kumar (India), Albert Russo (Belgia/Frankrike/Kongo), Fabio Croce (Italia), Pradip Choudhuri (India), Dr. Amitabh Mitra (Sør-Afrika), Diane Oatley (Spania/Norge), Elyas Poorgholam (Iran/Norge), Adam Donaldson Powell (USA/Norge) and Erling Kittelsen (Norway). Read more about all contributors. The full program lasted for three days, and centred around three main seminars:
18 September, Multilingual Literature: When the mother tongue is a 'foreign language'. Experiences and challenges of authors, translators, publishers and bookstores. When and what to translate? With Mari Finess (Arts Council Norway), Jon Rognlien (Literary researcher, Norway), Albert Russo (France), Fabio Croce (Italy), Elyas Poorgholam (Norway/ Iran), Thorborg Rebolledo Meisingset (Norway) and moderator Adam Powell (Norway).
19 September, Multilingualism: Writing and publishing books where several languages are used. Challenges and benefits to writing and publishing bilingually today. With Dr. Santosh Kumar (India), Albert Russo (France), Pradip Choudhuri (India), Thorborg Rebolledo Meisingset (Norway) and moderator Adam Powell (Norway/ USA).
20 September, Consequences, challenges and benefits of electronic publishing. International trends and visions for the future: How can small presses and independent publishers, bookstores, libraries meet these challenges? How will authors adapt to new technologies and be affected by the formats print-on-demand, online formats, novels published on SMS and iPod? What will be the impact on author's language and style? is there a place for urban dialects, slang and cyber language? With keynote speaker prof. Scott Rettberg (University of Bergen, Norway), and Eivind Røssaak (Dr. Media Science, National Library of Norway), Fabio Croce (Italy), Amitabh Mitra (South Africa), Santosh Kumar (India) and moderator Adam Powell.
The program included a wide range of music and stage performances by Norwegian folklore singer Embla Laache, Unni Løvlid performing with Becaye Aw, Vasuky Jayapalan with Narthaki Nataraj and Shakthi Bhaskar from the National Academy of the Arts, Rooftop Promotions and Daves Guzha (Zimbabwe) with the play Super Patriots and Morons, Baluchi musicians Padik, Cuban music and Caribbean rhythms by Rafael Prado Gutiérrez and Pedro Jose Lugones Peña, and Family Reggae Disco, a concept developed by Nordic Black Theatre. See more on the contributers.

The experiences and discussions at the festival resulted in the seminar report WORDS - one path to peace and understanding, by Diane Oatley and Amitabh Mitra's essay Dancing On the Streets - the story of the festival.

Festival committee
Adam Donaldson Powell
DSV Network
Kulturbro Forlag
Collaborators
Deichmanske, Oslo public library
Tronsmo book store
The Poet's Printery
Edizioni Libreria Croce
Cyberwit & Taj Mahal Review
Supported by
Arts Council Norway
Municipality of Oslo
Fritt Ord