Ural Pop
Torgeir Vassvik and his new Nordic crew, Kristiina Ilmonen and Rauno Nieminen, reconnect with Sami and Finno-Ugric sounds, within a framework of experimental music. Deep knowledge and playfulness are key components when these musicians meet to create a new, contemporary sound from our most ancient traditions.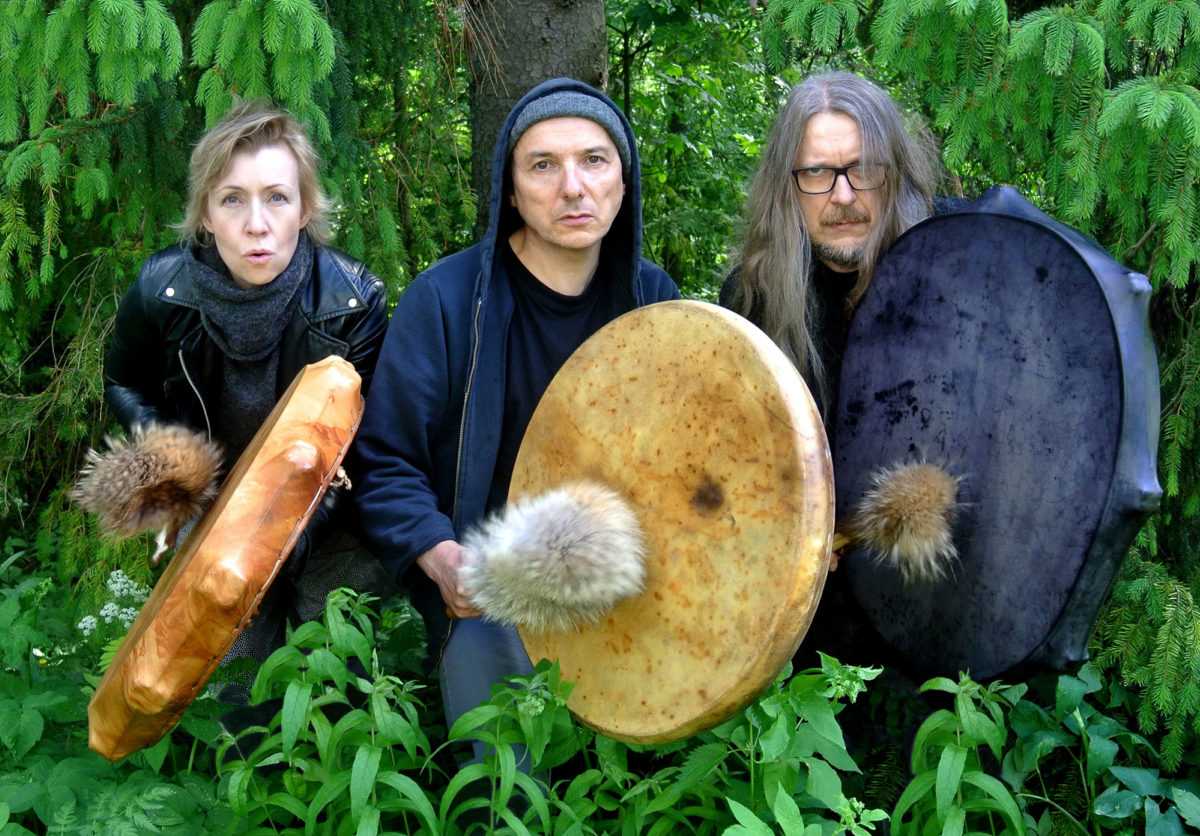 The musical meeting by the name URAL POP was initiated by the Sami musician Torgeir Vassvik. In collaboration with the two Finnish "new wave" folk musicians Kristiina Ilmonen and Rauno Nieminen, and the master of sound Audun Strype, Vassvik explores Sami and Finno-Ugric roots. The three musicians explore and make use of archaic instruments and sounds, where the oldest regional folk music is the foundation for a concert of composed and improvised music.

Torgeir Vassvik is a Sami singer and composer from Norway. He combines joik with throat singing, traditional instruments, guitar and sounds of nature. He has released two albums, Sáivu (2006) and Sápmi (2009), and is part of the Quartet Global Fever Orchestra, as well as his own group VASSVIK. This year Vassvik was one of the main artists at the Rudolstadt music festival, and toured with dancer Hallgrim Hansegård and the performance "Leahkit", which got brilliant reviews internationally. His music is often characterized by melodic themes, cycles of rhythms in odd metric structures and a flexible expression that leaves room for improvisation. For this project he was inspired by the oldest known recordings of joik.
Kristiina Ilmonen is a musician, composer and researcher with an emphasis on traditional wind instruments and percussion. She is regarded as a pioneer of the Finnish contemporary folk movement and has been part of artistic projects exploring the archaic Finnish and the Finno-Ugric musical legacy. She has composed music for contemporary dance, theater and film, been featured on a number of records, and has toured with the groups Ottopasuuna, Suomussalmiryhmä, Utua, The Helsinki Koto Ensemble and Suunta, all over the world.

Rauno Nieminen is a Finnish multi-instrumentalist, instrument builder and musicologist. He plays kantele, jouhikko, lyre and a variety of other instruments. His long musical career started in the group Primitiivisen Musiikin Orke Striking Primo, with their first album release in 1984. His latest album, Ontrei with Timo Väänänen, was released in 2014.
Audun Strype is a sound technician, whose work goes back to the 80s and the creative rock scene in Oslo. He has been working with concerts, as well as mixing and producing records with musicians like 3rd and the Mortal, Andrej Beak, Agnes Buen Garnås, Bel Canto, 120 Days, Nils Økland, Maja Ratkje, Arve Henriksen and Karl Seglem, to name a few.

Concerts:
Nov 4, 2015 Uhørt, 8pm, Oslo
Nov 6, 2015 Hilmarfestivalen: Vårt Hjem, 8:30pm, Steinkjer
Nov 7, 2015 TransFOLK: Antikvariatet, 8pm, Trondheim
Nov 4, 2016 Etnosoi, 7pm, Helsinki, Finland

Collaborators
Hilmarfestivalen
TransFOLK