The Two Leaders I Know
In a collaboration with the National Theatre we presented this play with the prominent theatre practitioner Daves Guzha from Rooftop in Zimbabwe. Like many Zimbabwean artists, Guzha's life and work is shaped by the wars, riots and sanctions during the rule of the two leaders who have been in power during his lifetime.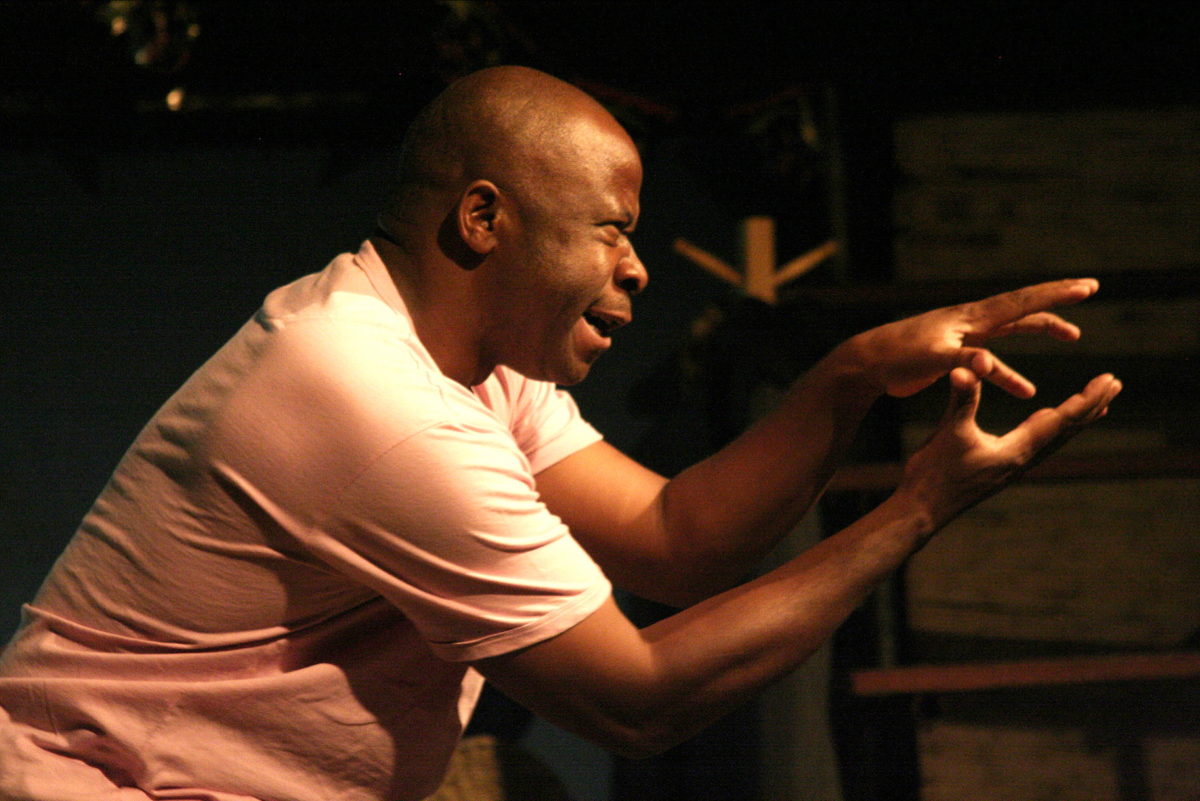 The Two Leaders I Know is the story of Daves Guzha's life under the shared rule of Ian Smith and Robert Mugabe. The story begins when Daves is only 9 years old, living through the years of Zimbabwe's Liberation War, to a peaceful Zimbabwe after its independence from British rule still muddled with sanctions, food shortages, price controls and finally to the Zimbabwe we have all come to know. He tells his story in this one-man stage production that is both sharply satirical and a moving personal evaluation of political consequences.

The history of his native country has left him confused, wondering what his life would have become had it not been for his country's history – bloody and peaceful. Should he hope for a better future – and what future would that be with only half his life left to live – or hope for a peaceful ending, going to his grave with only what his country has dished out to him. Should he be envious of a child, from a different country, half his age, whose tender years have been influenced by the same number of leaders and possibly more – a child whose life is certain to be influenced by at least four leaders by the time he reaches Daves age? What difference would it make? Are all lives influenced by Politics? Do we blame politics for the lives we've managed to shape? Are we all a result of the politics of our countries? Do we consider the possibilities?
This is our second collaboration with Rooftop and the National Theatre. In 2008 we showed the political satire Super Patriots and Morons, a play that was banned in Zimbabwe.
Two leaders I Know was performed in Malersalen, The National Theatre, 8 and 9 October, 7.30 pm. Contributers were actor Daves Guzha, director Cont Mhlanga, production manager Helge Skoog and script writers Stephen Chifunyise and Raisedon Baya.
Kategori:
Performing Arts