Spelet om Garborg og Baral
The play on Garborg and Baral is a new play which takes as its point of departure conversations between Arne Garborg and the Indian Yogi Sri Ananda Acharya, known as Baral, during the summers of 1921 and 1922 in Alvdal, Norway.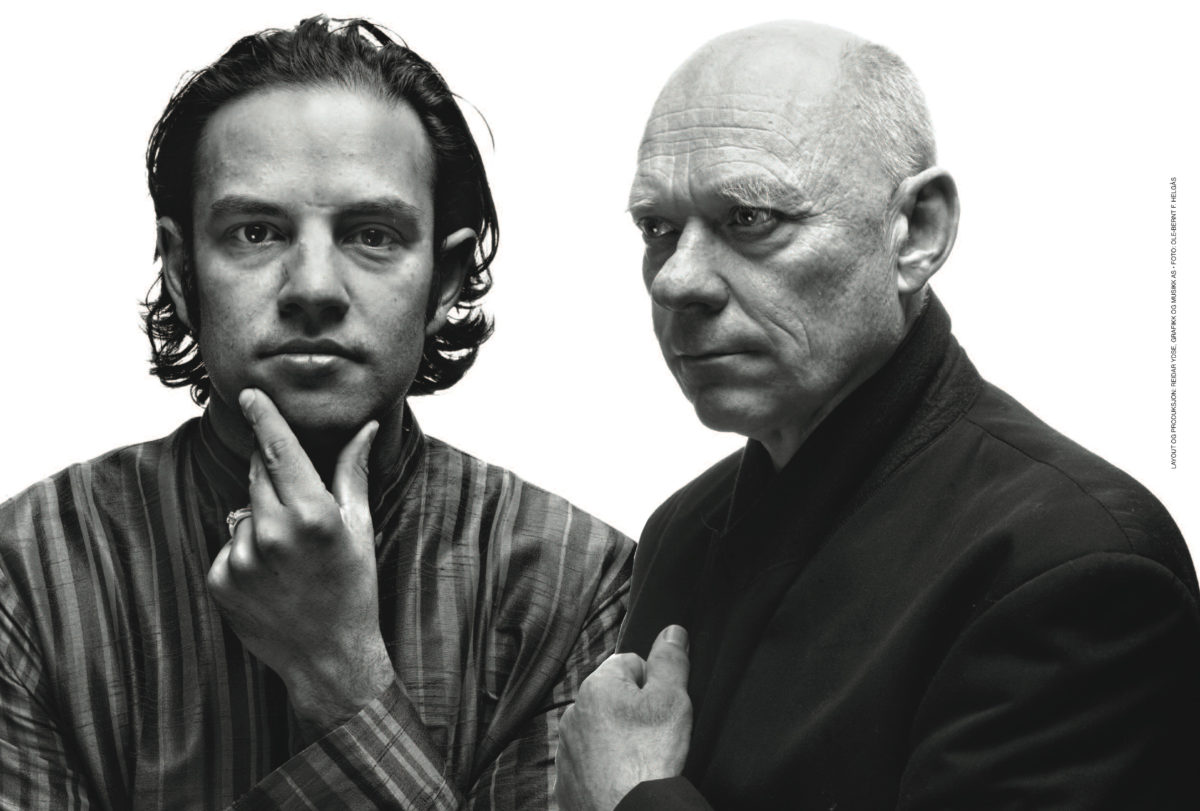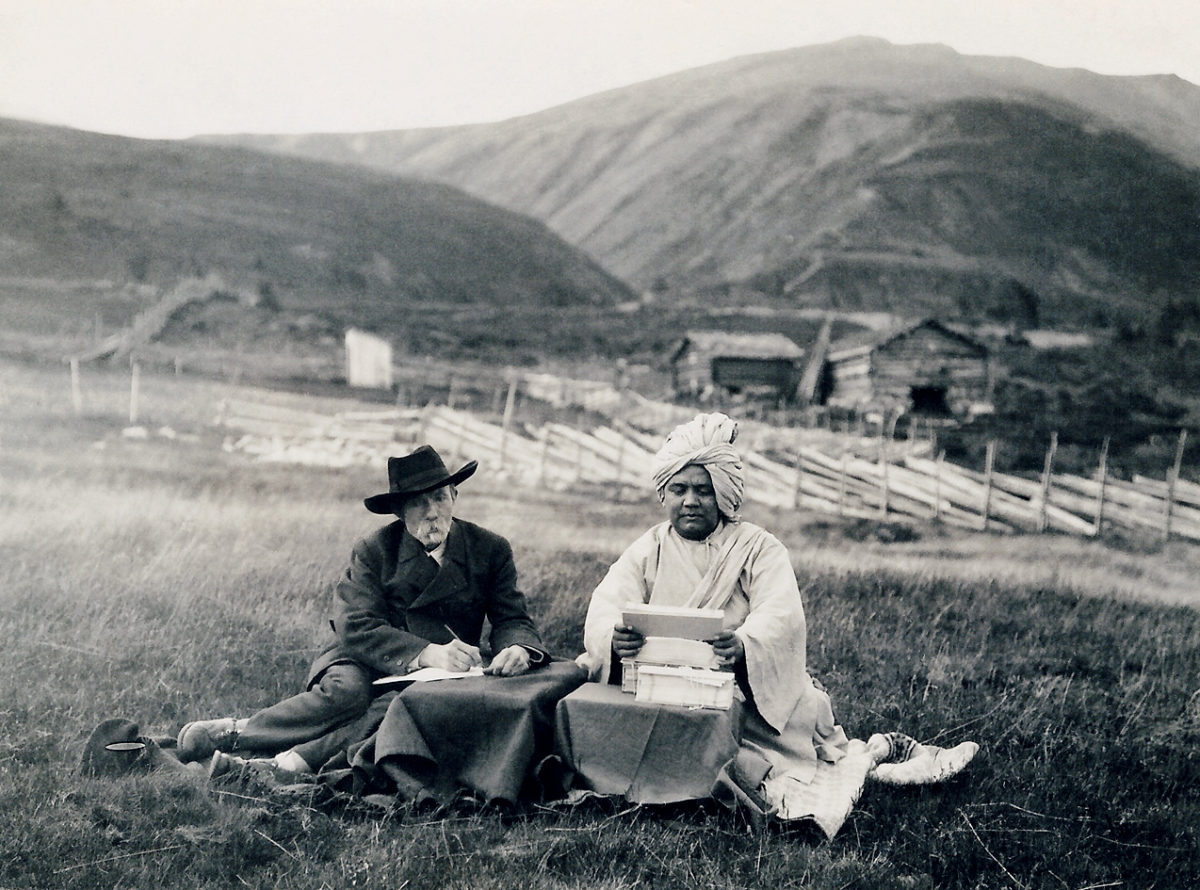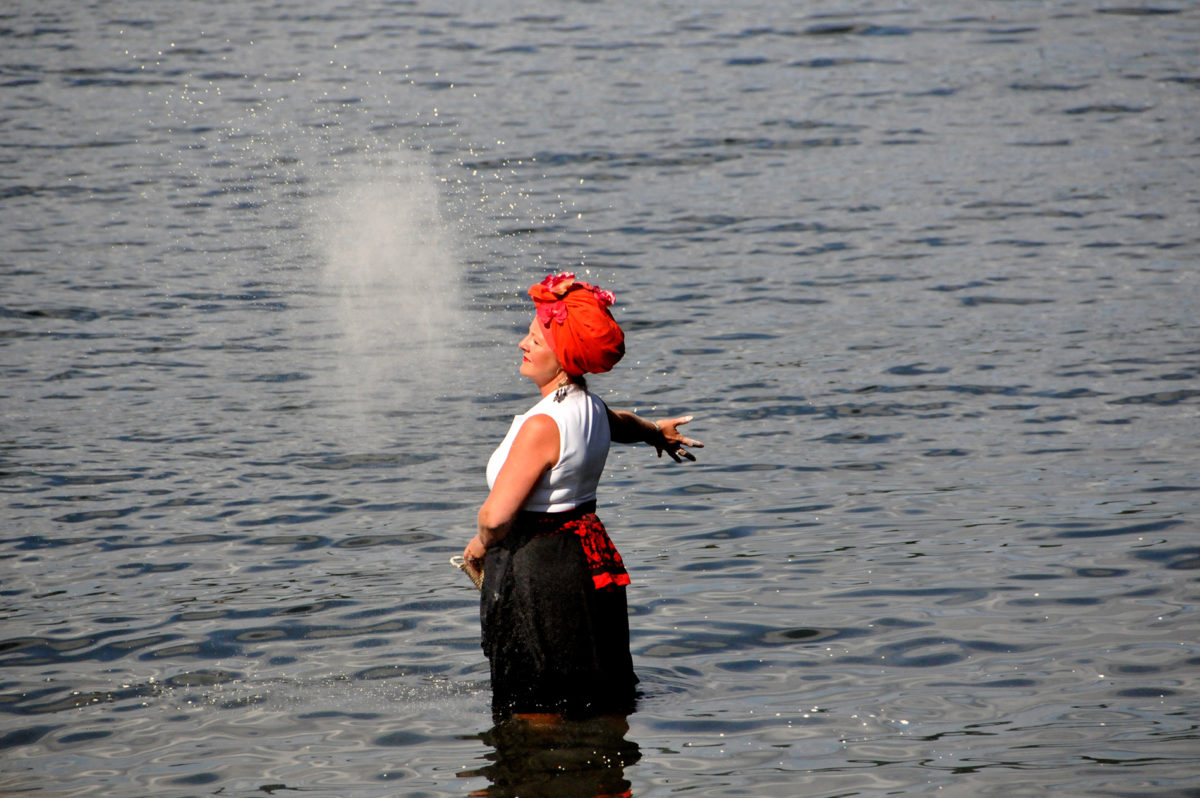 Baral invited Garborg to his home to recite the classical Indian text Ramayana, so that they together could translate his Sanskrit version into Norwegian. Their conversations were recorded by Baral's student Einar Beer, and translated, developed and commented on by Bjørn Pettersen. This work and Garborg's diaries make up the main source material for the play, which has been written by the authors Erling Kittelsen and Arild Stubhaug. The movement from the sea to the mountains and this unique cultural meeting between east and west is captured by Kittelsen and Stubhaug's text, drawing on extensive background research and rich in historical details, which have not yet been seen in print. The play was performed in Asker and Alvdal, and was selected as Spelfondets signal project for 2010.
The script was written by Erling Kittelsen and Arild Stubhaug, and adapted by Sigve Bøe and Hilde Olausson. Music composed by Jai Shankar, and performed by Jai Shankar, Shri Lal Sahajpal, Rohini Sahajpal and Mukesh Sharma. Main actors are Sigve Bøe playing Arne Garborg and Jai Shankar as Baral, Hilde Olausson as Hulda Garborg and Arnhild Litleré as Marta Steinsvik. Other key contributors are Laura Vallenes og Kristin Ellefsen (scenography), Anette Werenskiold (costume design), Arnhild Litleré (rehearsal), Inger Marie Kjølstadmyr (prompt) and Kjell Arild Gundersen (sound).
Other cast members in Asker was Morten Andreas Kise, Arne Dagfinn Øynes, Margaret Rustad, Marianne Michaela Rustad, Ola Holst, Alvilde Krohn-Nydahl, Solveig Aasheim Ødegard, Edvard Tennøe Ellefsen, Jan Wanggaard, Emil Johnson Ellefsen, Ingvar Kolbjørnsen, Morten Sæther, Annelise Liberg, Lene Krogh Albertsen, Grete Refsum, Kristin Bang, and musicians Selma Bolstad and Ingrid Rennemo and dancers in Norsk-Færøysk Lag.
Other cast members in Alvdal was Lars Terje Nyhus, Arne Dagfinn Øynes, Beate Neslund, Laila Bjørnsen, Karoline Hodal Tronsmoen, Siv Lilleeggen, Gina Trønnes Lilleeggen, Joar Stølhaug, Arne Dag Østigaard, musicians Kjersti Plassen Reppe and Tore Reppe, and contributors Leikarringen Vrangsnuen and Kvikk 4H.
The performances are dependent on local support and a high level of volunteering, which we have seen a lot of in both Asker and Alvdal. Special thanks to Tronsvangen Seterhotell, Lise Eskedal and Gerd Svenfors, Klokkaran drama- og kulturverksted, Tripti Chatterjee, Arnhild Skre, Helge Marthinussen, Alvdal Bygdekvinnelag, Rolf Norsen, Joar Stølhaug, Tirill Langleite, Anne Berit Gjermundshaug, Vibeke Bull-Tornøe, Eli Werenskiold, Line Mahr, Rune Aanderaa, Emil Johnson Ellefsen, Ingvild Flesland, Olaf Rademacher, Tor Kristian Østeby, Haakon Thue Lie, Nina Christine Chapman, Marcos Menolonga, Ragnhild Torjesen, Marianne Iversen, Mari Kjetun, Marianne Magelssen, Tora Augestad, Else-Marie Haakonsen and Johannes B. Hansen.

The Asker performance was developed in collaboration with the StillScape Foundation and Asker Museum, with project manager Kristin Ellefsen. The Alvdal performance was developed in collaboration with GarborgDagane, with project manager Maren Ingeborg Hvamstad. Read more about the actors, the play and the production in the program folder (Norwegian only).

Photos: Bjørn Heilmann og Gaurisankar

Kategori:
Performing Arts
Dato:
15 August-22 August 2010
Directors
Erling Kittelsen and
Piotr Cholodzinski
Produced by
The DSV Network
Collaborators
GarborgDagane
StillScape Foundation
Asker Museum
Supported by
Spelfondet / Norsk teaterråd
Arts Council Norway
Fund for Performing Artists (FFUK)
Fritt Ord