Pichet Klunchun Dance Company
Thailand's most renowned dancer and choreographer, Pichet Klunchun, combines Thai dance traditions and contemporary dance. As a part of our annual collaboration with the Norwegian National Opera and Ballet, we invited his dance company to perform before a full house.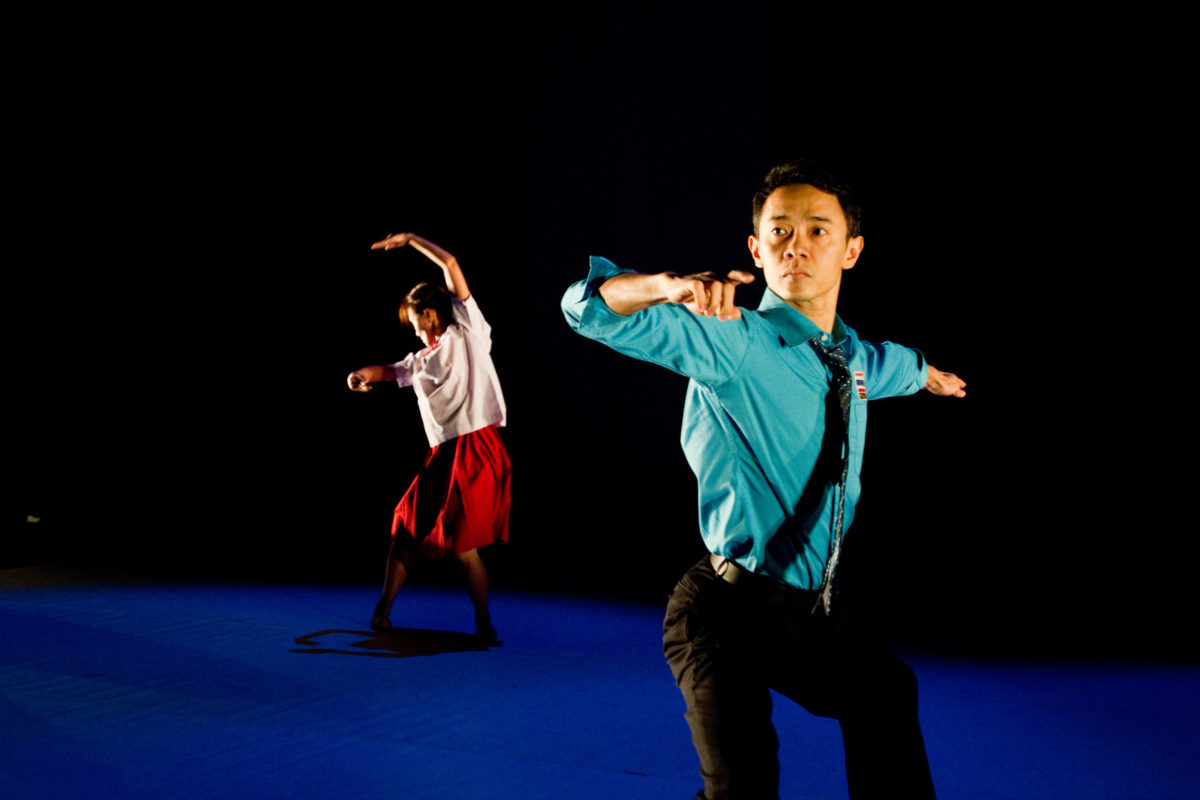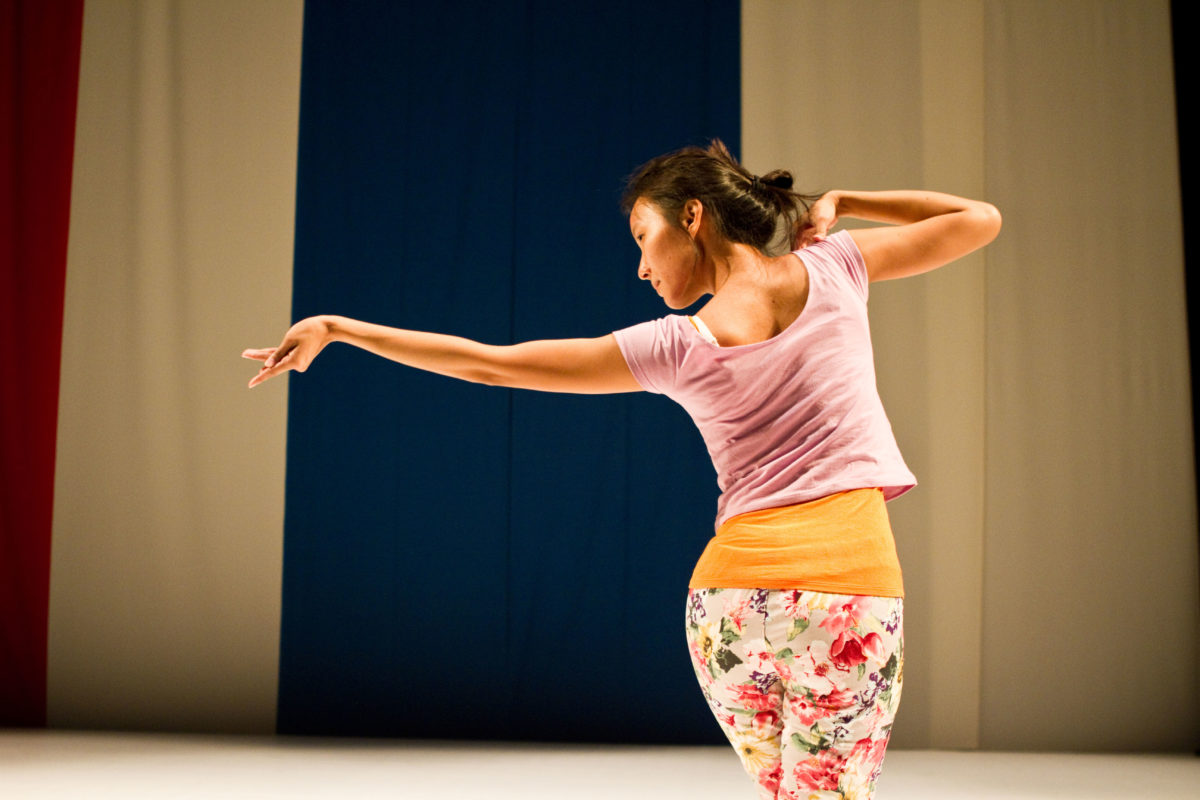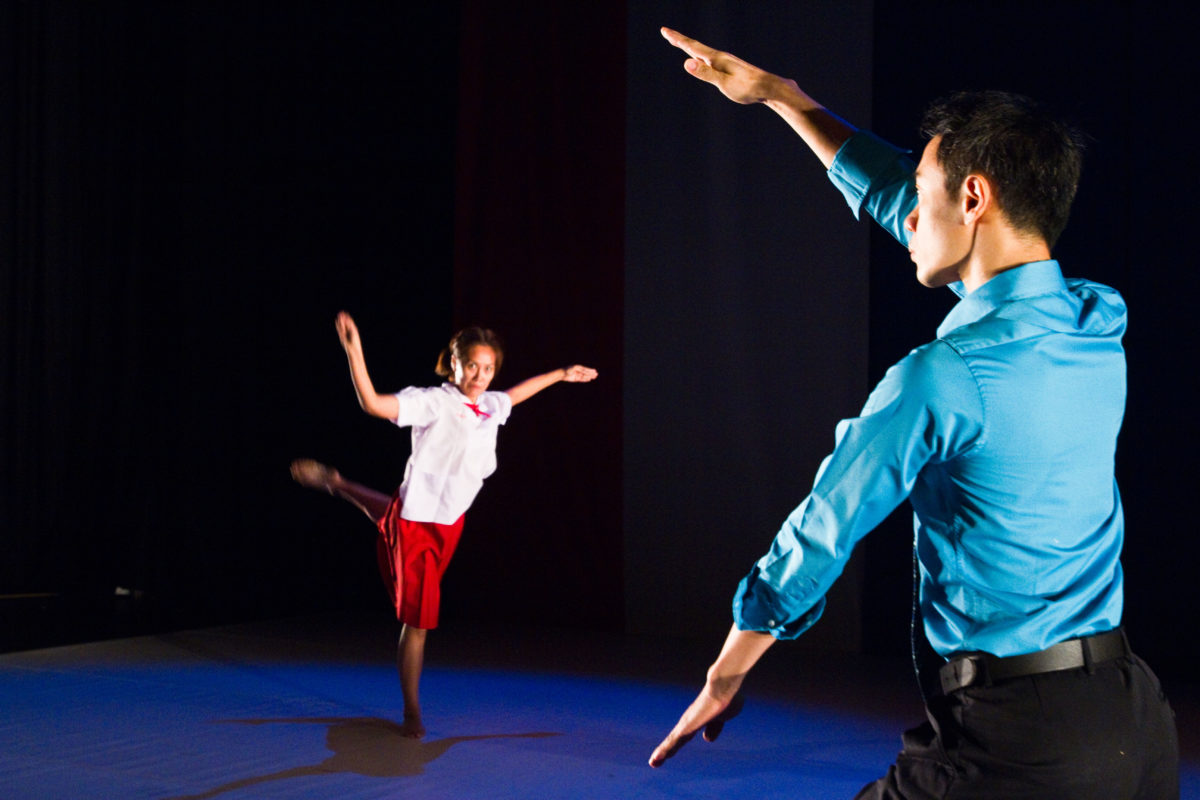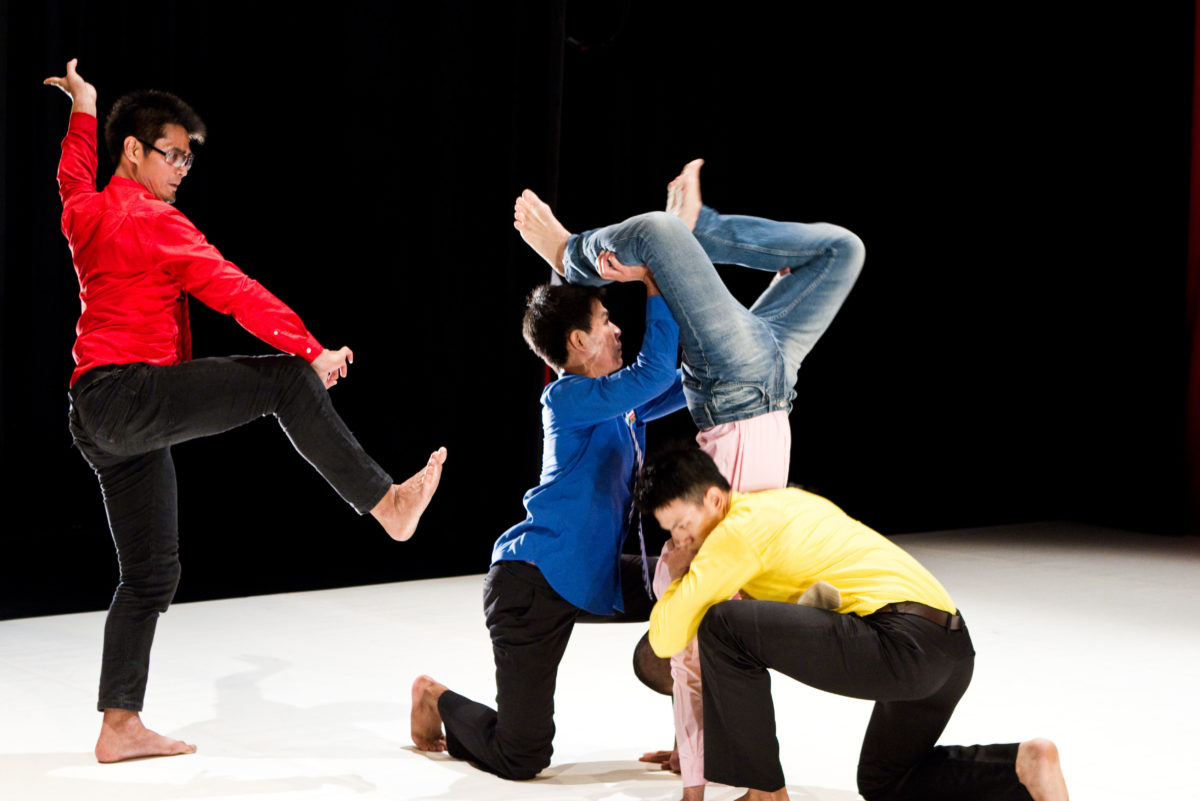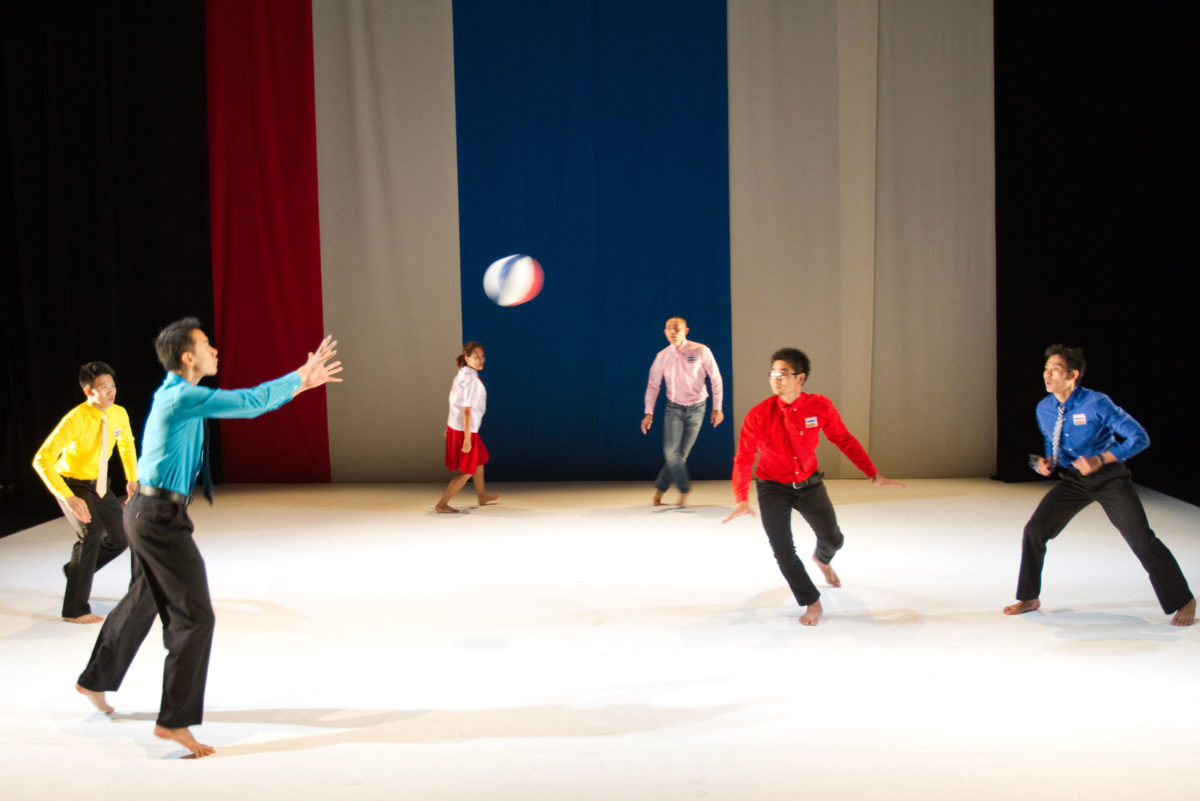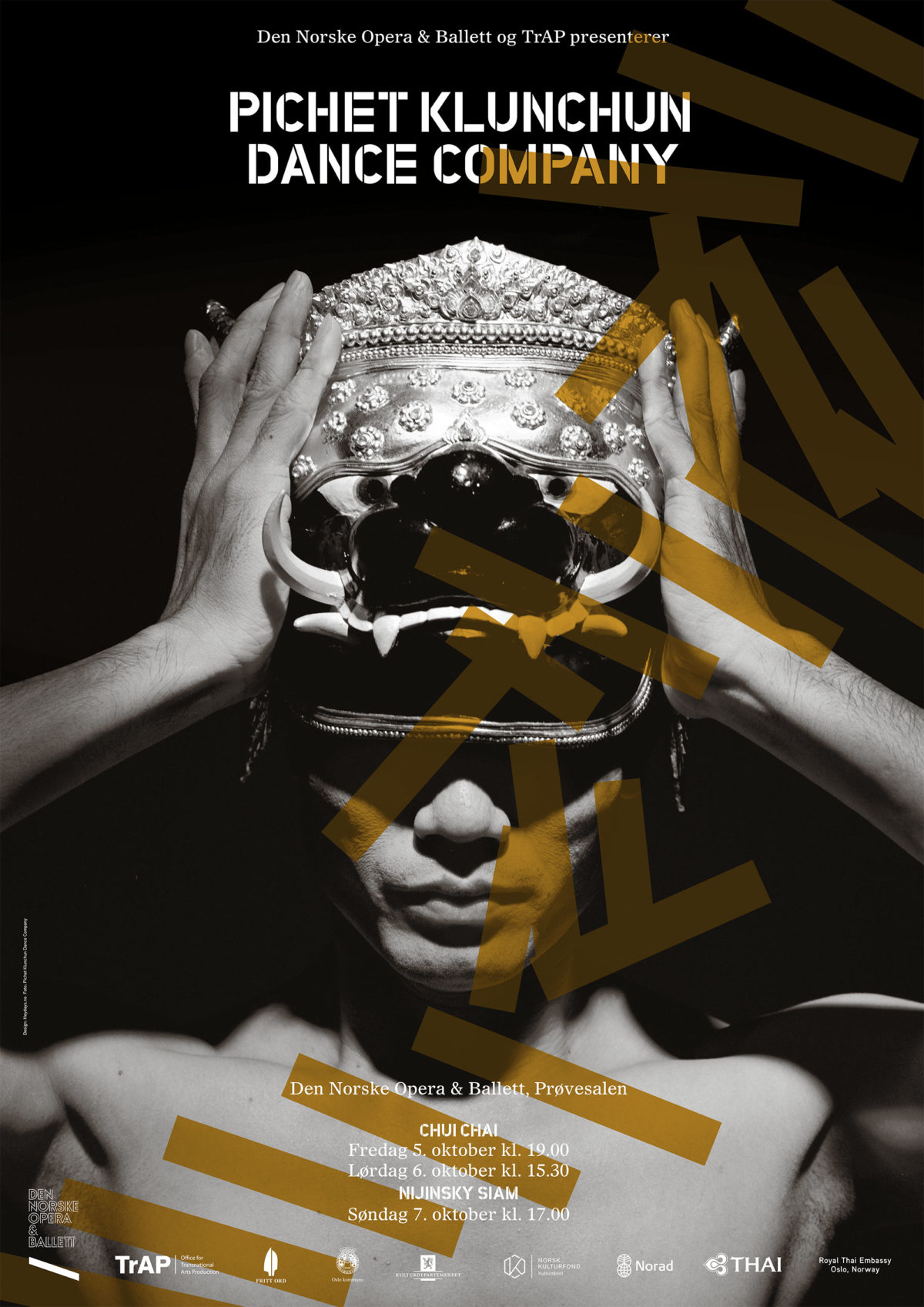 Pichet's signature style is based in classical Thai mask dance, khon, which he learned from Chaiyot Khummanee, one of the best khon masters in Thailand. For their first time in Norway, Pichet Klunchun Dance Company performed at the Opera. With the performances Chui Chai and Nijinsky Siam, we wanted to let the Opera's regular visitors get to know a world-class dance company, and to attract the ones that already knew of Pichet and khon. Through contact with organizations and groups from the Thai diaspora in Norway, the performance got a lot of attention within their community. Pichet and his company performed three times before a very varied audience in Prøvesalen, and received an overwhelming response after every performance.

Chui Chai
Chui Chai means transformation in Thai, and is from a story in Ramayana where the demon Benyakai had to transform itself into Sita, King Rama's wife, to end the war between them. In this retelling of the story, the dancers focuses on Benyakai's difficult transformation and compares it to Thailand's strenuous path toward becoming a modern society.
Artistic Director and Choreographer: Pichet Klunchun
With: Pichet Klunchun, Noppadon Bundit, Sunon Wachirawarakarn, Julaluck Eakwattanapun, Porramet Maneerat, Kornkarn Rungsawang, Padung Jumpan, Jirayus Puatput, Jirach Eaimsa-Ard, Santi Taepanich and Sojirat Singholka.

Nijinsky Siam
The legendary dancer and choreographer Vaslav Nijinsky performed Danse Siamoise at the opera in Paris about a hundred years ago. In this performance Pichet Klunchun has revived the movements and postures from Danse Siamoise, to the original music by composer Christian Sinding. Pichet recreates Nijinsky's presence on stage, and a sensitive dance dialogue forms between two dance artists – one dead and the other alive.
Artistic Director, Choreographer and Scenographer: Pichet Klunchun
With: Pichet Klunchun, Porramet Maneerat, Padung Jumpan, Kornkarn Rungsawang, Jirach Eaimsa-Ard, Tang Fu Kuen, Sojirat Singholka, Sylvie Dancre and Philippe de Lustrac.
Kategori:
Performing Arts
Collaborator
The Norwegian Opera & Ballet
Support
Fritt Ord
Thai Airways
The Thai Embassy