Jalwa: Speilbilde fra Punjab
After weeks of intense work by our ensemble and director Morten Krogh, we were delighted to invite the audience to the premiere of Reflections from Punjab at the Norwegian Opera house.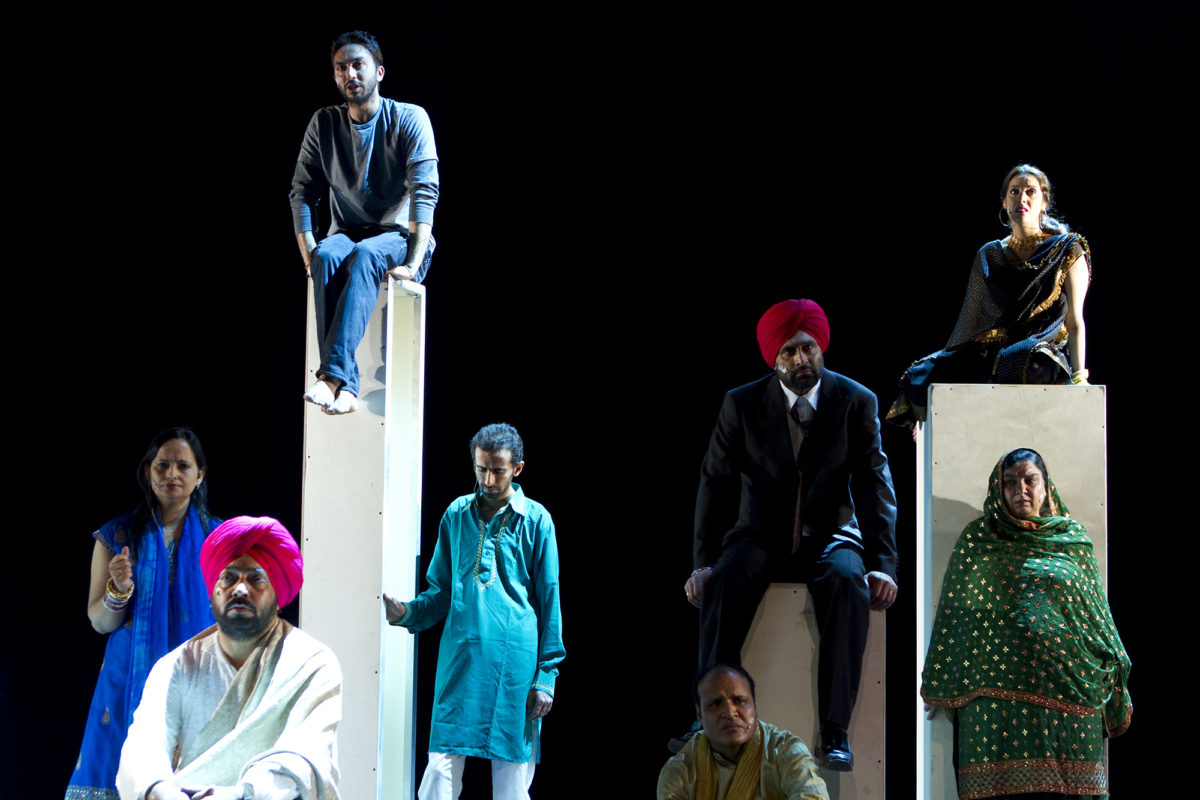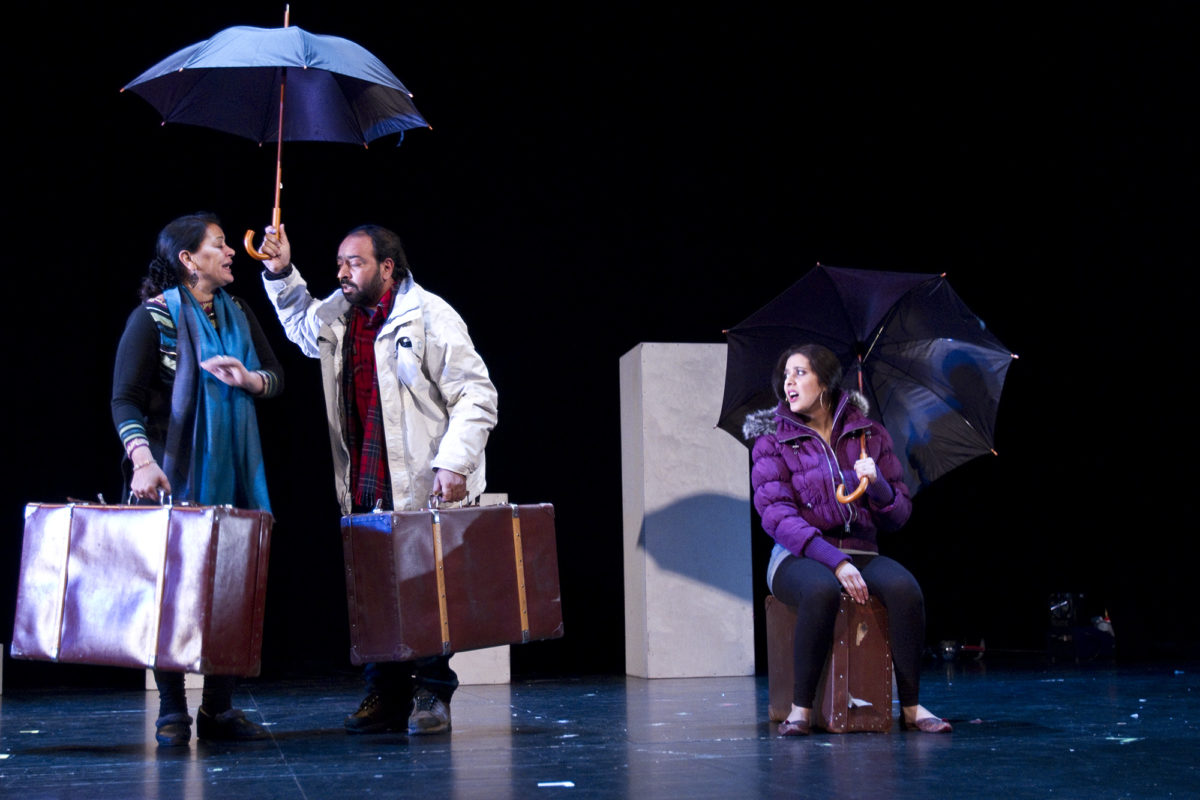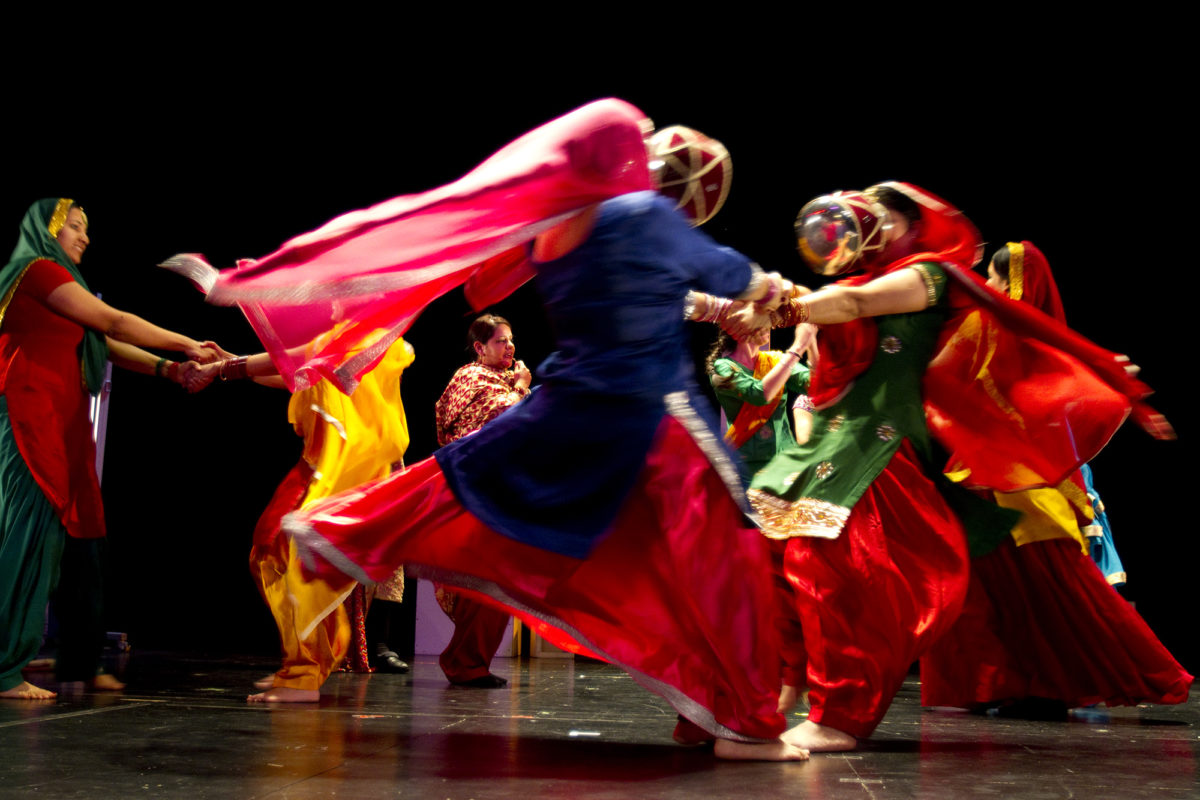 The premiere was accompanied by speeches by Government Secretary Roger Solheim from the Ministry of Culture, Ambassador Roy Banbit from the Indian Embassy in Norway, and director Tom Remlov from the Norwegian Opera and Ballet. The performance was shown twice on the last weekend in January in a before a packed and delighted audience at Stage 2, composed of people from a range of nationalities.

JALWA: Reflections from Punjab is the second part of a three-year collaborative project between the Indian Welfare Society and the DSV Network with the aim of developing long-term collaborations between the performing arts in the Punjab, India and Norway. The project is connected to the Indian Welfare Society's annual celebration JALWA (aspects). In 2008 we produced another performance together, Jalwa: Loona.
With an Indian (Punjabi) wedding as the point of departure, the play's key theme of identity was connected to environmental changes and cultural influences. The text by Lavleen Kaur was adapted based on the participants' suggestions and reflections, and in relation to the author's own research material from her Cand. Polit. degree at the University of Oslo. The performance has developed through the actors' improvisations, and has come together over the last month. In parallel with the different dialogues, the performers present different cultural and artistic expressions. To the music by Shrilal Sahajpal and choreography by Priya Pawar and Navreet Kaur. Gunn Camilla Stang was the stage manager.
Actors: Lavleen Kaur, Raovarinder Singh, Priya Pawar, Sunita Dhir, Kewal Singh Dhaliwal, Prabhjot Kaur Bal, Surinder Sidhu og Lakha Singh. Musikere var Shri Lal Sahajpal, Jai Shankar, Rohini Sahajpal, Sunanda Sharma, Mukesh Sharma and Kanwarpal Singh Grewal.
Dancers: Navreet Kaur, Shilpi Bhatnagar, Medha Sharma, Shalin Kaur, Nikita Kaur, Shan S. Nagra, Netaj S. Nagra, Harman S. Nijjar, Gurmukh S. Deol and Robin Brar.
Other contributors: Sanmol Singh Sidhu, Anmol Singh Sidhu, Balraj Singh Sandhu, Gurjot Singh Bains, Harkirat Singh, Prabdeep Singh, Robin Singh og Bhavjit Singh, Gurminder Nagra, Sukhvinderpal Kaur, Harinder Khera, Kulwinder Kaur Bhoparai, Kulwir Kaur, Preetpal Jhhuti, Navnit Kaur Pahil and Lakha Singh.

"It has been a powerful experience working on this performance. To be given the opportunity to work with so many unique and creative spirits has been a joy, but it has also been very demanding. There are numerous barriers that have to be broken down or scaled over, and trust must be generated on both sides. A mutual, cultural respect and understanding had to be at the core before we could proceed. It has been challenging and, at times, tough, but it has made me even more grateful for the opportunity to take part in this."
Morten Krog
director
Kategori:
Performing Arts
Collaborators
Indian Welfare Society Norway
Den Norske Opera & Ballett
Supported by
Gjensidigestiftelsen
The Ministry of Culture
Fritt Ord
CulCom UiO
Oslo National Academy of the Arts