Filmprogram: All Borders are Temporary
These four films all look towards outer space, yet at the same time they are rooted in social and political issues here on Earth.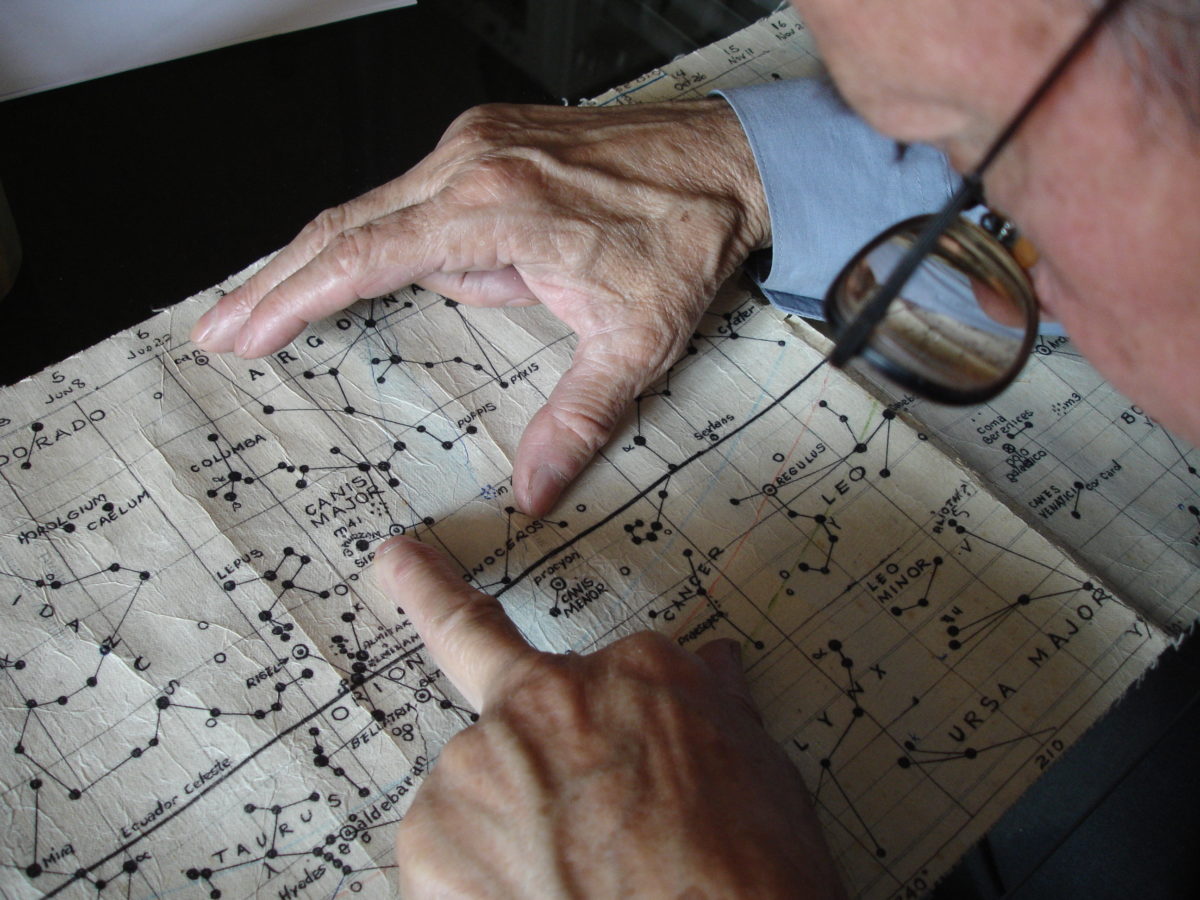 This film program was based in our seasonal theme, how all borders are temporary. The films are about having a dream and the challenges that need to be solved trying to achieve it. The dream of a better and alternate future is something we all have in common, and cannot be controlled or owned by the few.
The Lebanese Rocket Society tells the true story of a rocket project developed at a university in Beirut in the 60s. As test flights begin, researchers suddenly find themselves mixed up in regional security politics. Lebanese filmmakers and visual artists Joana Hadjithomas and Khalil Joreige has made a thorough historical research and made a captivating presentation of what is today a forgotten project, and the people behind it.
In The International Space Orchestra artist and filmmaker Dr. Nelly Ben Hayoun invades the NASA Ames Research Center in California, to put together an orchestra of employees to perform her own "space opera". The music piece "Ground Control: An opera in space" is written to accompany Apollo 11's travel to the moon.
Nostalgia for the light takes us 4000 meters above sea level to one of the world's largest space observatories, built 40 years ago. Outside, in the Chilean Atacama Desert, we find the remains of Pinochet's prison camp and cemetery from the same period. Today, relatives still search for traces of the missing in the dry sand. Director Patricio Guzmán delivers a poetic study of how human beings search for our past in the small grains of information encountered in stars and sand.
Meteors takes its title from the meteor rain that fell over south-eastern Turkey in 2016. Filmmaker Gürcan Keltek creates the visual connections between the spectacular natural fireworks of light and thunder and the everyday life of the war-torn region, in villages already devastated by Turkish bombs. Meteors and Nostalgia for the light both deal with mankind's destructive path, watching the sky for signs of a better future.

Screenings:
April 3-4 and 8 Meta.Morf, Cinemateket Trondheim
April 8 and 10 Cinemateket Oslo
April 16-17 Verdensteatret Tromsø

April 8th at 6 pm the audience could meet two extraordinary filmmakers, when Nelly Ben Hayoun and Khalil Joreige visited Cinemateket in Oslo to talk about their films.
Sted:
Trondheim, Oslo, Tromsø
Film curator
Brynjar Bjerkem
Collaborators
Meta.Morf
RAKE visningsrom
Cinemateket Trondheim
Cinemateket Oslo
Verdensteatret and Tromsø Municipality
Supported by
Norsk filminstitutt