Bem-ti-vi, CD
An album with the legendary Brazilian musician Nelson da Rabeca (rabeca) and Rolf-Erik Nystrøm (alto- sopranino-, baritone saxophone), Celio de Carvalho (percussion) and Dona Benedita (vocals).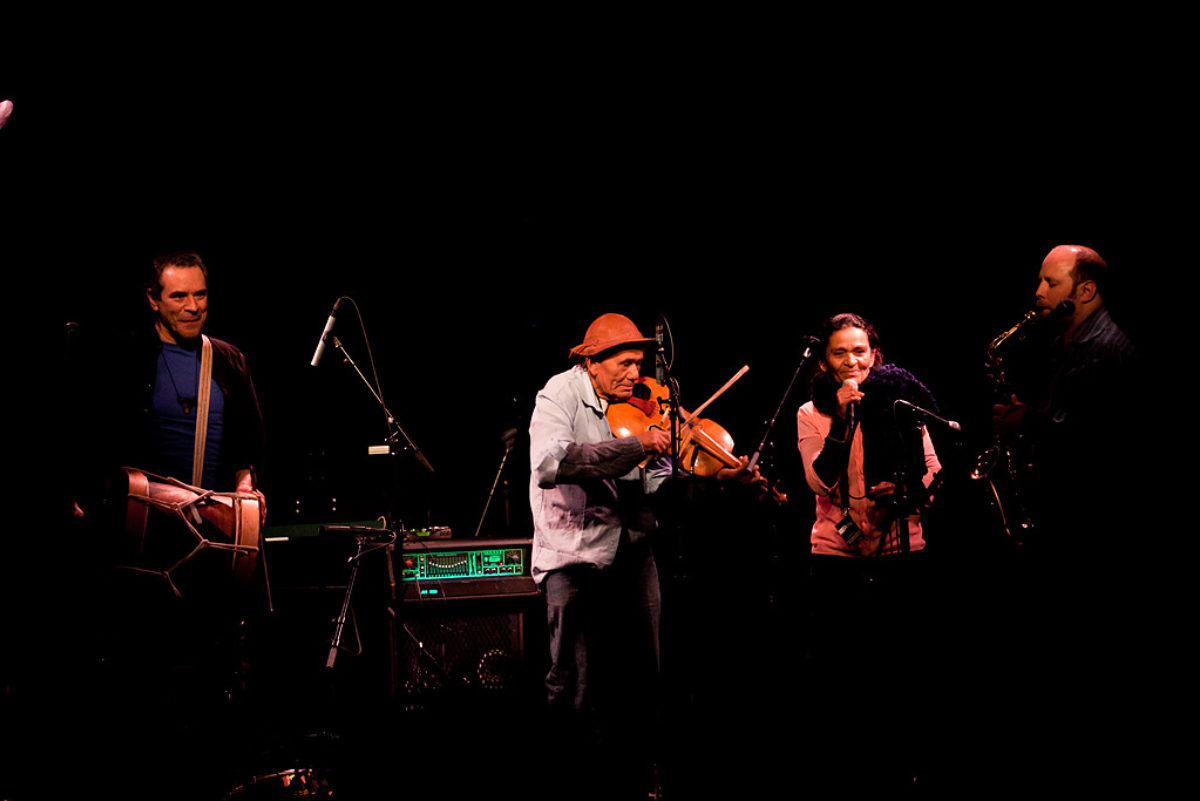 The album was recorded live in Audun Strype's studio in Oslo, a cold day in March 2011, on a free afternoon during the concert tour the four musicians had in Tromsø, Steinkjer, Trondheim og Oslo.
Nelson dos Santos, better known as Nelson da Rabeca (from the instrument he plays) is self-taught, but has achieved tremendous recognition for his contribution to an important musical tradition. If you visit his home town Marechal Deodoro in the smal and arid northeastern Brazilian state of Alagoas, the first thing you will encounter is a large statue of Nelson himself, and the community knows the local hero very well.
This man, who do not even know how old he is (in the National Registry is he listed like 86), has in time established himself as Brazil's probably the most famous musician playing this very particular instrument. Genre-wise his music embraces baiôes, xotes, marchas and forró pé-de-serra. Mixed up with Rolf-Erik Nystrøm's distinctive saxophone style, a whole new style emerges, crossing the boundaries between genres and continents.
The title track, Bem-ti-vi, translates in at least two different ways, as "the hummingbird", but is also used as a popular expression: "I saw you so well!"

Listen to the tracks Seu Mané and Nem Par Ela on the TrAP SoundCloud account.

November 30 at 6 pm we hosted a tribute concert for Nelson at Kulturhuset in Oslo, with the release of Bem-Ti-Vi.

Order the CD here.
Recordings
Audun Strype
Mastered by Strype Audio
Cover design
Anders Lea Karlskås