AmeFrica
In this project we wanted to bring musicians from Ecuador and southern Africa together, to develop a repertoire rooted in both continents.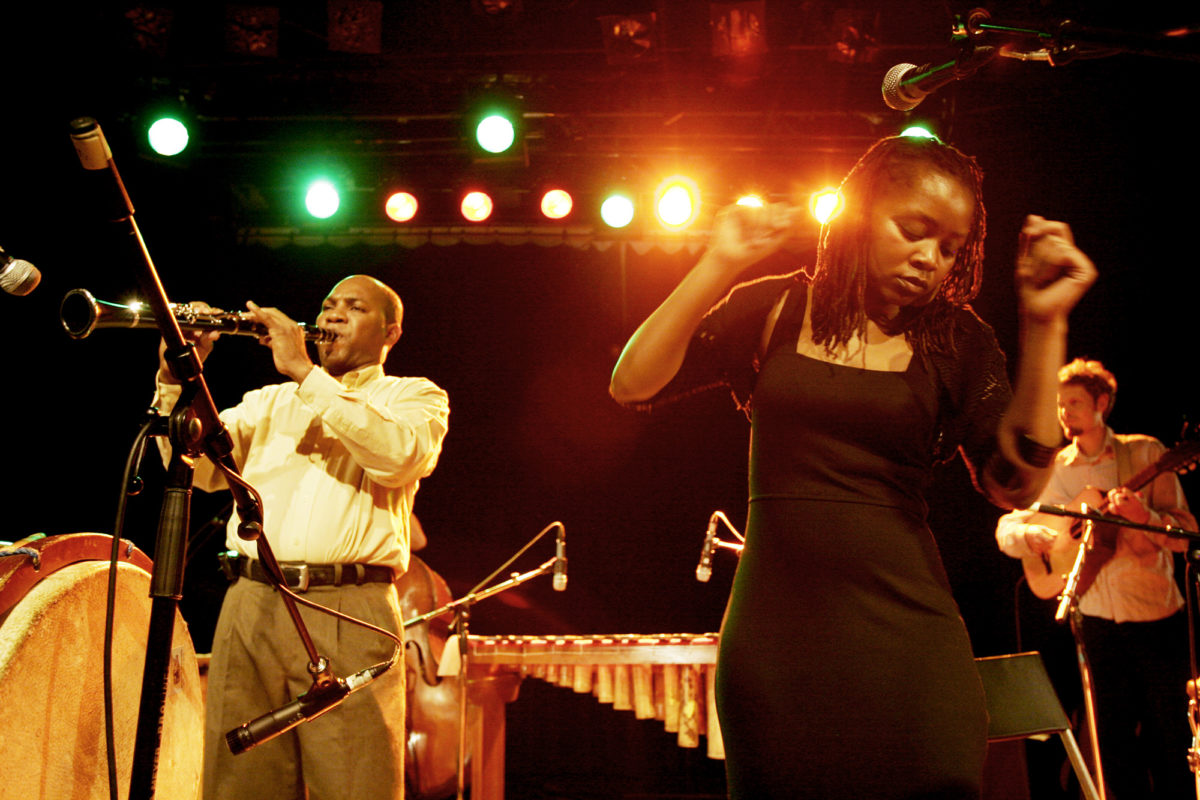 The legacy of African music is evident throughout Latin America. It lies in rhythm patterns recognized in traditional and popular music forms. AmeFrica is initiated by the Ecuadorian percussionist and composer Tito Guevara. Guevara wanted to do a project that connects African music with traditional popular music from his own country. Ecuador is also one of the countries in Latin America where the marimba is a widely used instrument. Today this instrument associated largely with Latin America, while much of the traditional music performed on the marimba has African roots.
The project included the Oslo based, South African percussionist and marimba player Zwai Mbula. Other contributing musicians are Melita Halvorsen (Norway / Mozambique), Edson Perca Palacios and Larri Hernandez (Ecuador), Torbjørn Sandvik and Torkild Sannes (Norway).
The album Guayabita by AmeFrica was released in 2012. It includes a number of guest artists. The album was recorded in Urban Sound Studios with Jock Loveband, and was released by TrAP. The CD is in distribution through CD Baby.

Concerts in Oslo, Trondheim and Steinkjer:

Photo: Janne Lindgren
Sted:
Steinkjer, Trondheim, Oslo
Artistic direction
Tito Guevara
Produced by
The DSV Network
Collaborators
Nordic Black Theatre /
M/S Innvik
Hilmarfestivalen
Transform
Support by
Arts Council Norway
Norad