ACT II: Breaking the ice by Regina José Galindo
ACT is a collaboration between Oslo Art Association, the DSV network, Stiftelsen 3,14 and curator Pia Torgersen.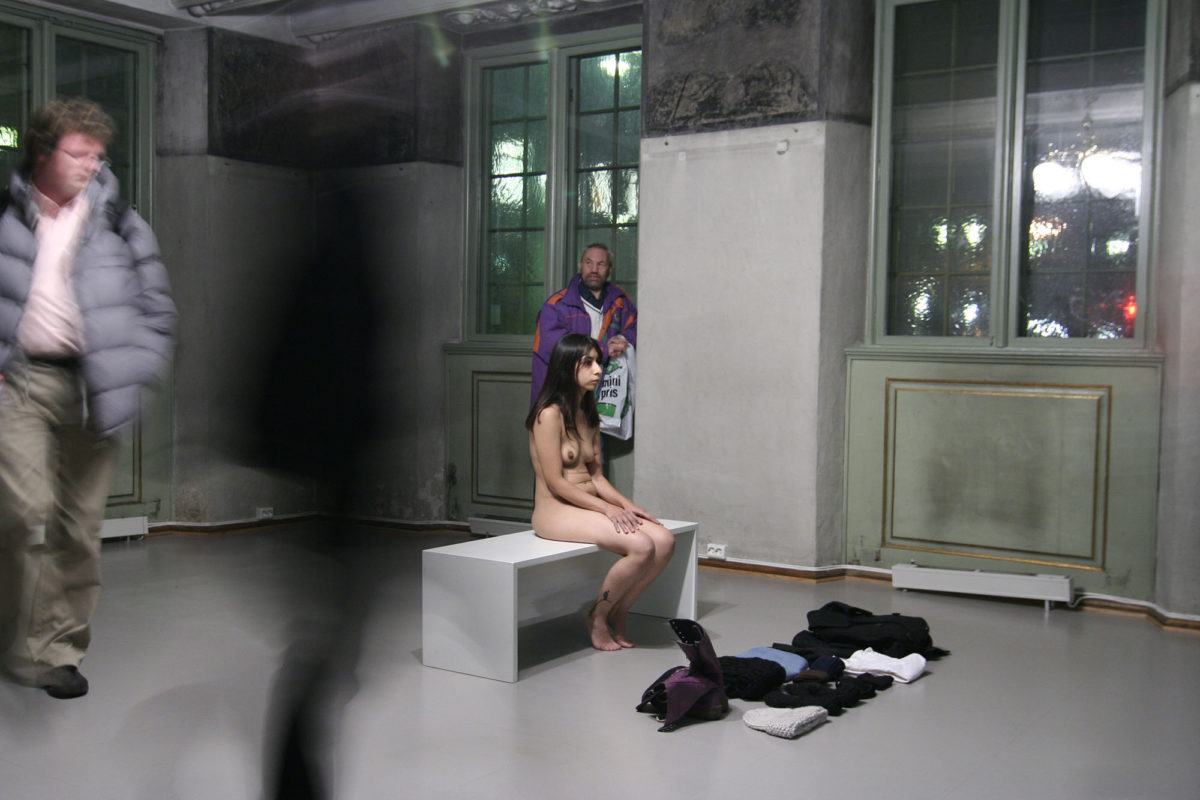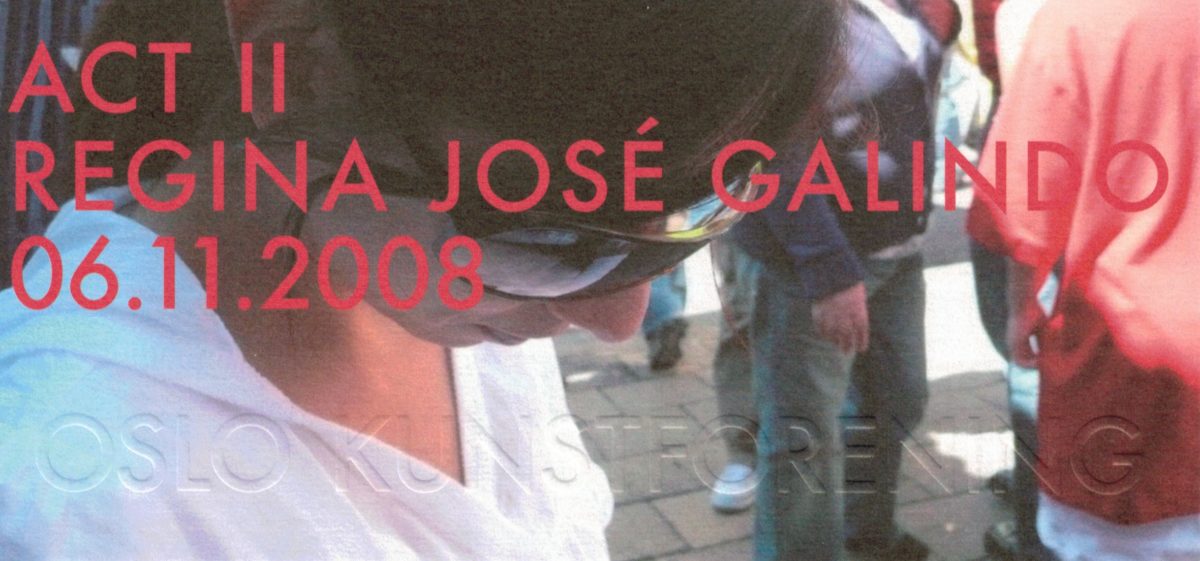 Regina José Galindo is considered one of the most controversial performance artists today. Born in Guatemala in 1974, she uses her own body to construct the Guatemalan reality, which is far from the Nordic norm. One example is the performance "How does it feel to be Guatemalan?" where José Galindo continuously injected Valium into her own body. Similar works are "Himenoplastia" where she is trying to restore their hymen through surgical intervention, a procedure many women undergo every year. For José Galindo an important point was to carry out the procedure without anaesthesia. This performance, as well as the work "Who can erase the traces?" from 2003 are José Galindo's most recognized works. In the latter she wanders through Guatemala City barefoot, dressed in a black dress, and in her hands she carries a white basin filled with human blood. She pauses to dip her feet in the blood. Her bloody feet make marks on the pavement, marks that spills into the porous asphalt so that it cannot be removed. She moves through the city from the Constitutional Building to the National Palace, past the people on the street who stares curiously, but do not intervene. This performance was done 23 July 2003 as a protest against the former dictator and war criminal Rios Montt running for re-election as president.
The performance "Breaking the ice" was conducted for the first time in Oslo, Wednesday, 6 November at 8 pm, at the Oslo Art Association gallery (photo by Arne Borgan). This was the first time Regina José Galindo visited Norway. After the performance Columbian artist Olga Rubayo led an artist talk. Regina José Galindo also conducted another performance (Trajectory) at Gallery 3,14 in Bergen, 8 November 2008.
ACT is a performance art series that seeks to challenge the traditional view of art, by presenting living artists who address important issues of our time. ACT I with Ana Rewakowicz was completed in Oslo and Bergen in June 2008, with Conversation Bubble, an inflatable performance sculpture in the form of a bubble. See the related projects below.

ACT is co-produced by
3,14
TrAP / DSV network
Oslo Art Association
Supported by
Arts Council Norway
Fritt Ord
Bergen Municipality
OCA