unseeing art
In this performance by Fernanda Branco we invited the visitors to reflect on art, vision and presence. In her unsettling and poetic performance, the artist was blindfolded during the full opening hours of the gallery, for the opening of the exhibition "In the National Museum's Blind Spot" in Trondheim.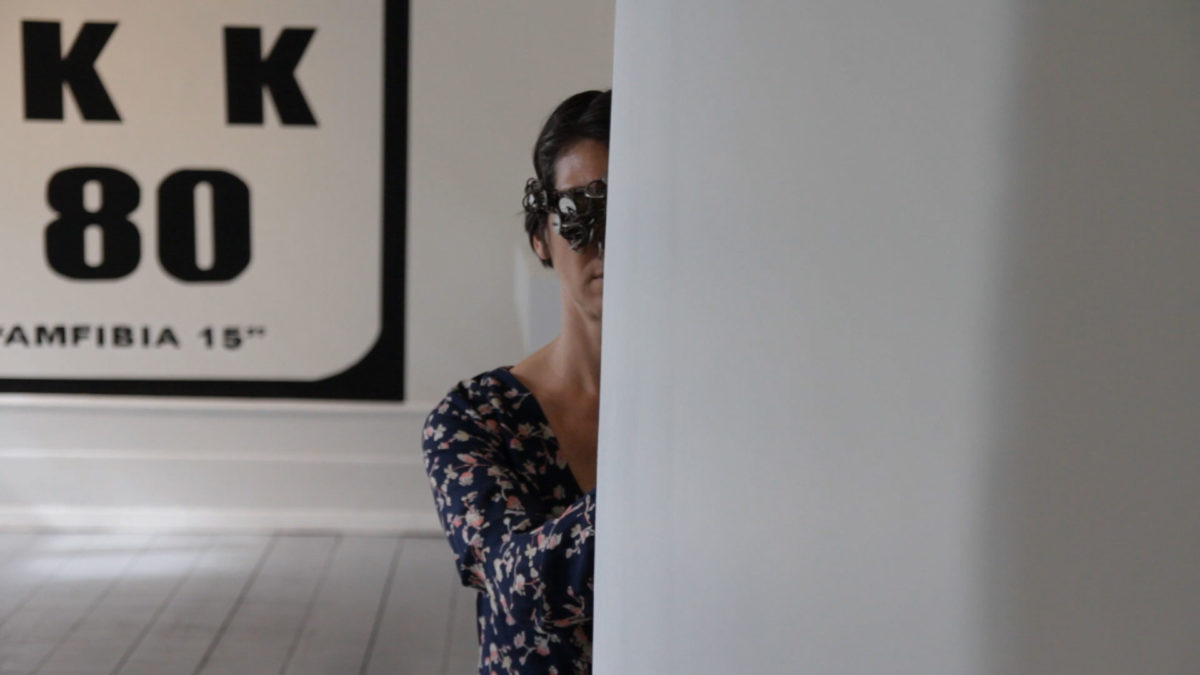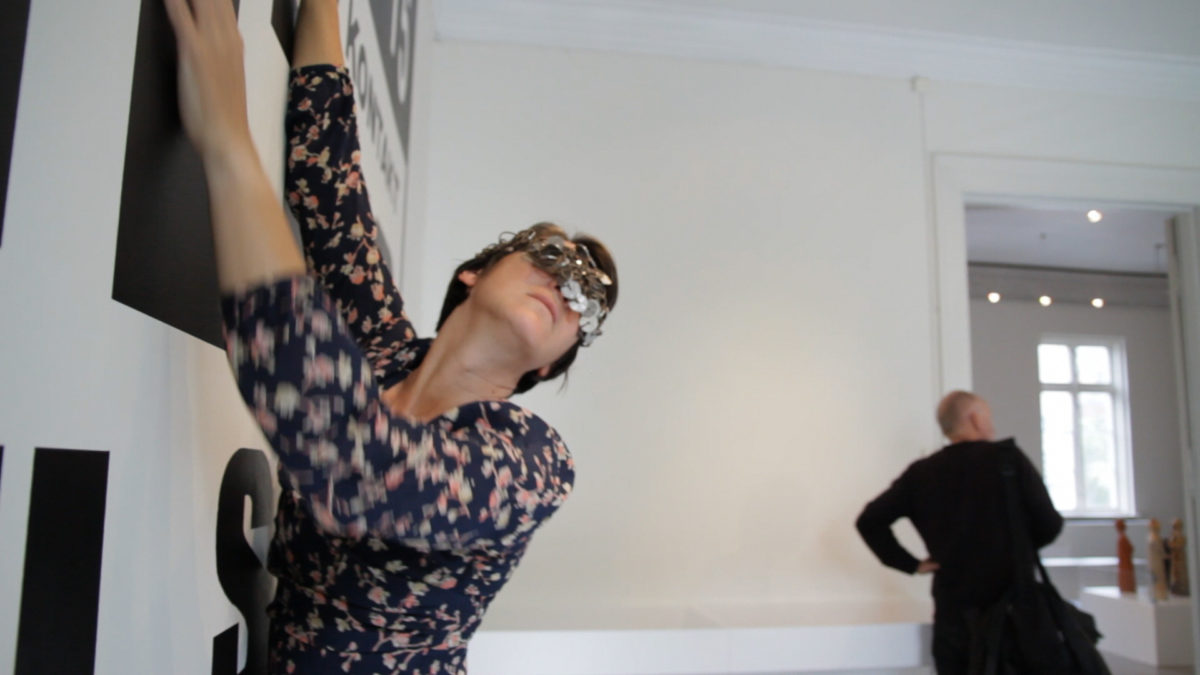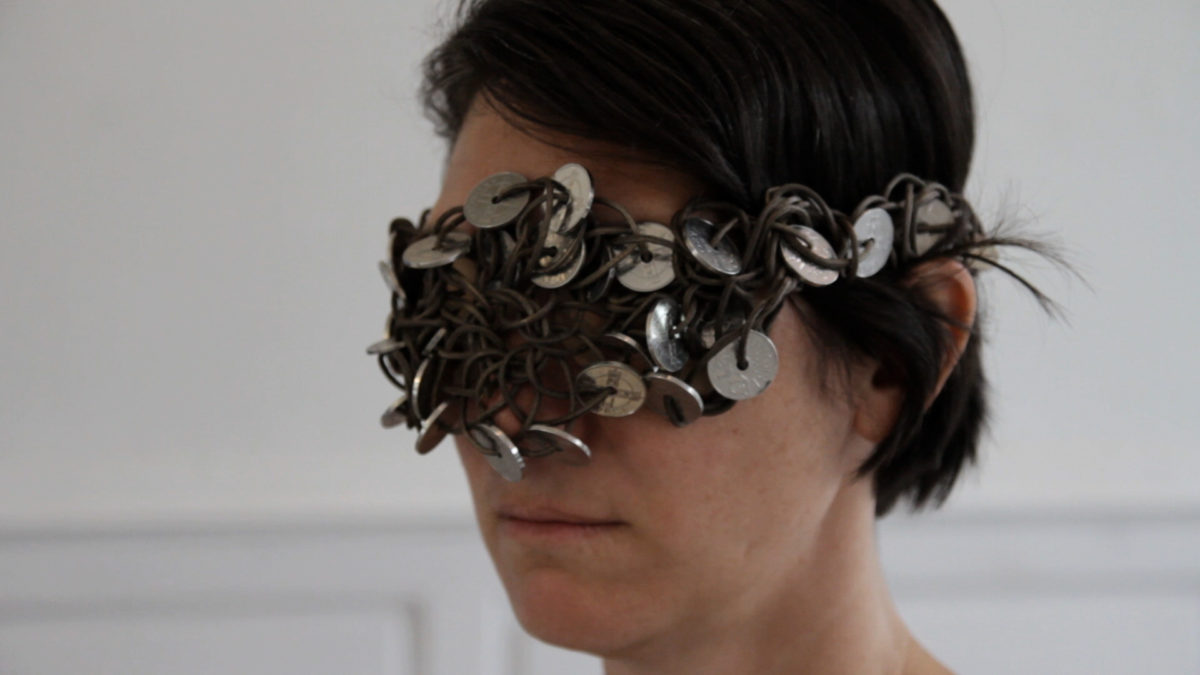 In unseeing art, the artist's body is the object in installation, while the performance happens in relation between this body within space, the other art works and the audience. Fernanda Branco invites the audience to perceive art in an active way, while she is moving blindfolded around the space, creating momentary relations with the other art works. The act of being blindfolded also refers to the subject of the exhibition In the Nation Museum's Blind Spot, questioning how money and power in the art market decides what kind of art we value higher and which artists ultimately remain unseen.

Fernanda Branco is a performance artist from Brazil based in Norway. Her work is characterised by crossing between genres and disciplines. Strongly based on presence and the use of the body, she is investigating a perceptual communication between herself and the viewer. She works with movement, voice and installation, always in site-specific contexts. Branco is also a gardener and lately her work directs into Art & Ecology. She is the artistic director of ATCS - laboratory for performance practices in Norway.

The performance unseeing art took place during the opening weekend of In the National Museum's Blind Spot, at Trondhjems Kunstforening 27 August 2015. This touring exhibition was curated by Samir M'kadmi, produced by the National Museum of Art, Architecture and Design in collaboration with TrAP, and is touring Norway for two years. Unseeing art is a one-day installation performance, and took place during the full length of the gallery's opening hours.

Collaborator
Trondhjems Kunstforening