Bivrfrost og publikumsprosjektet Dialog
Frikar Dance Company raises questions about the true origins of Norwegian traditions. In our annual collaboration with the opera house, we wanted to focus on the youth as our target audience. We invited a group of youngsters to meet the performers on stage and behind the scenes, and asked for their opinion.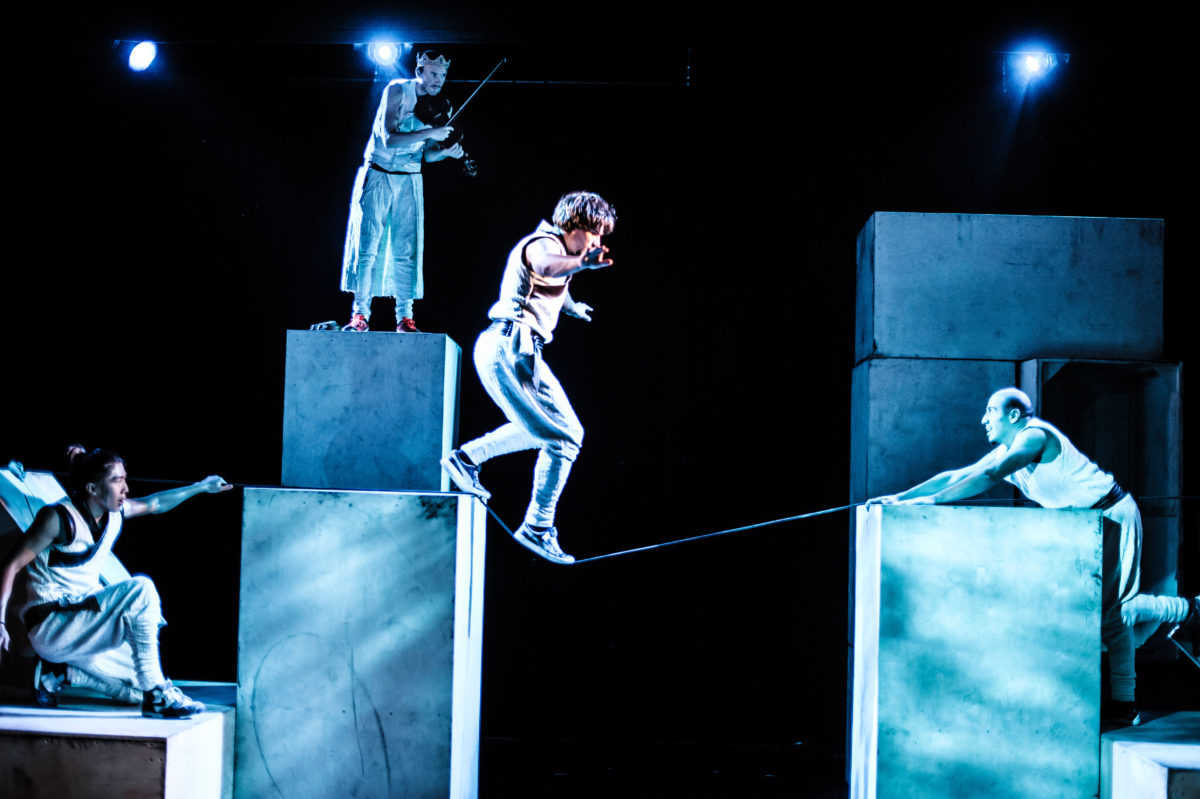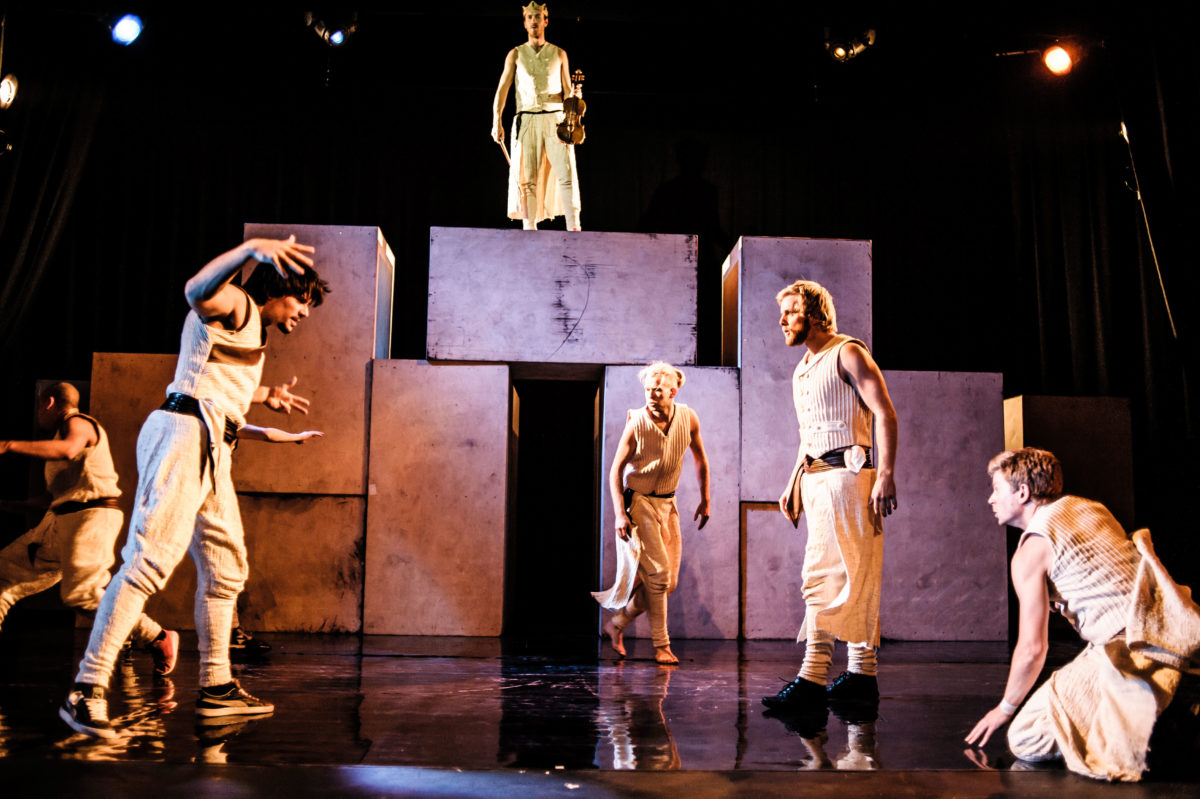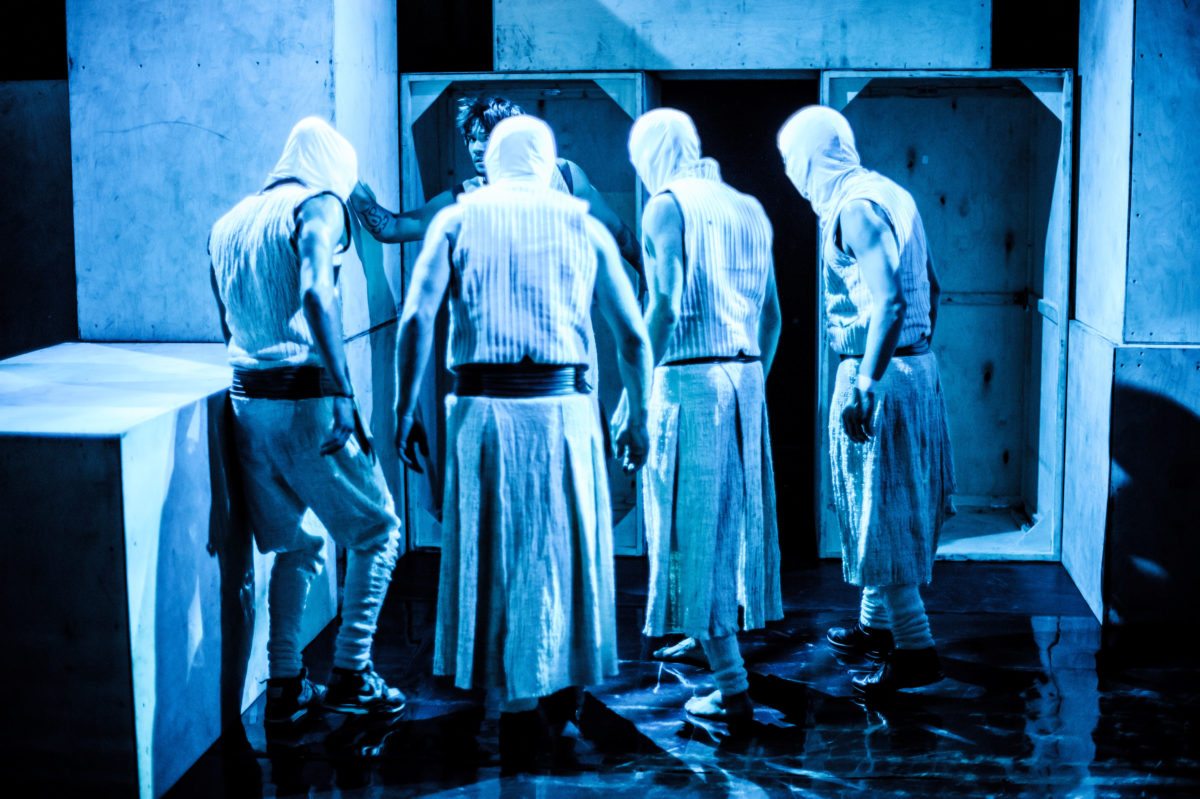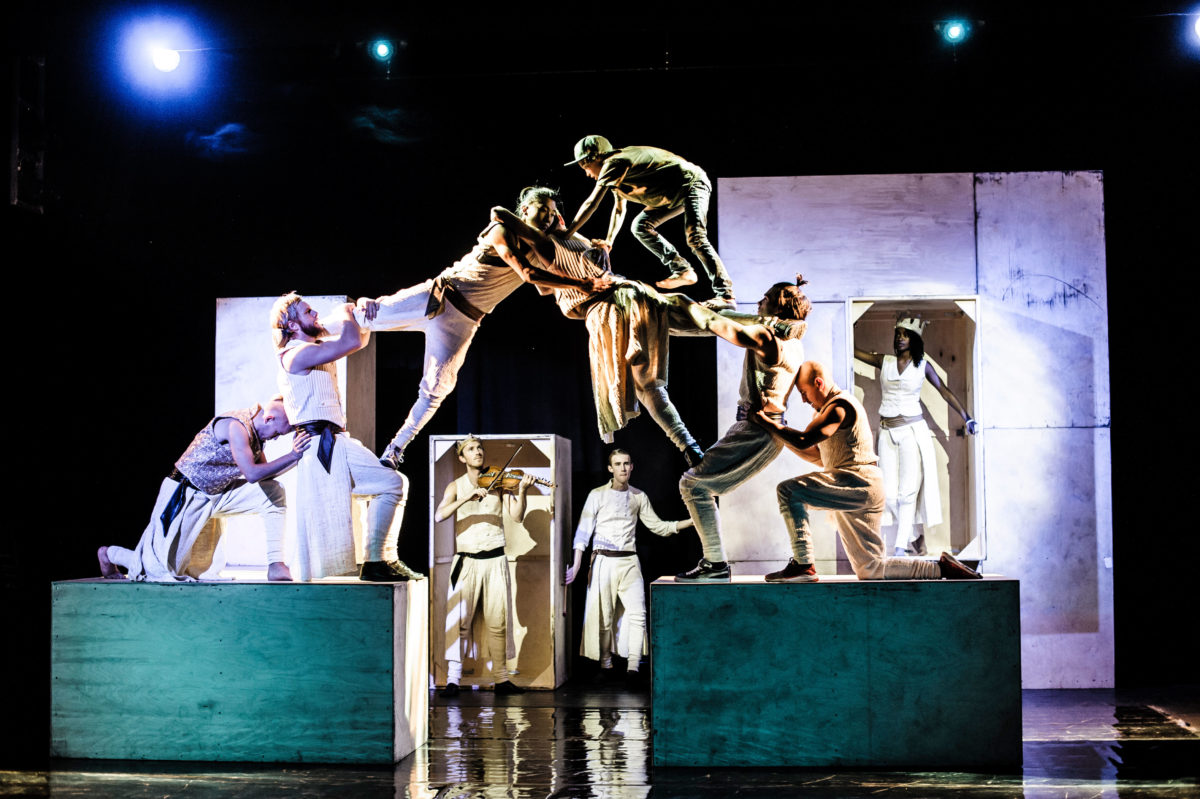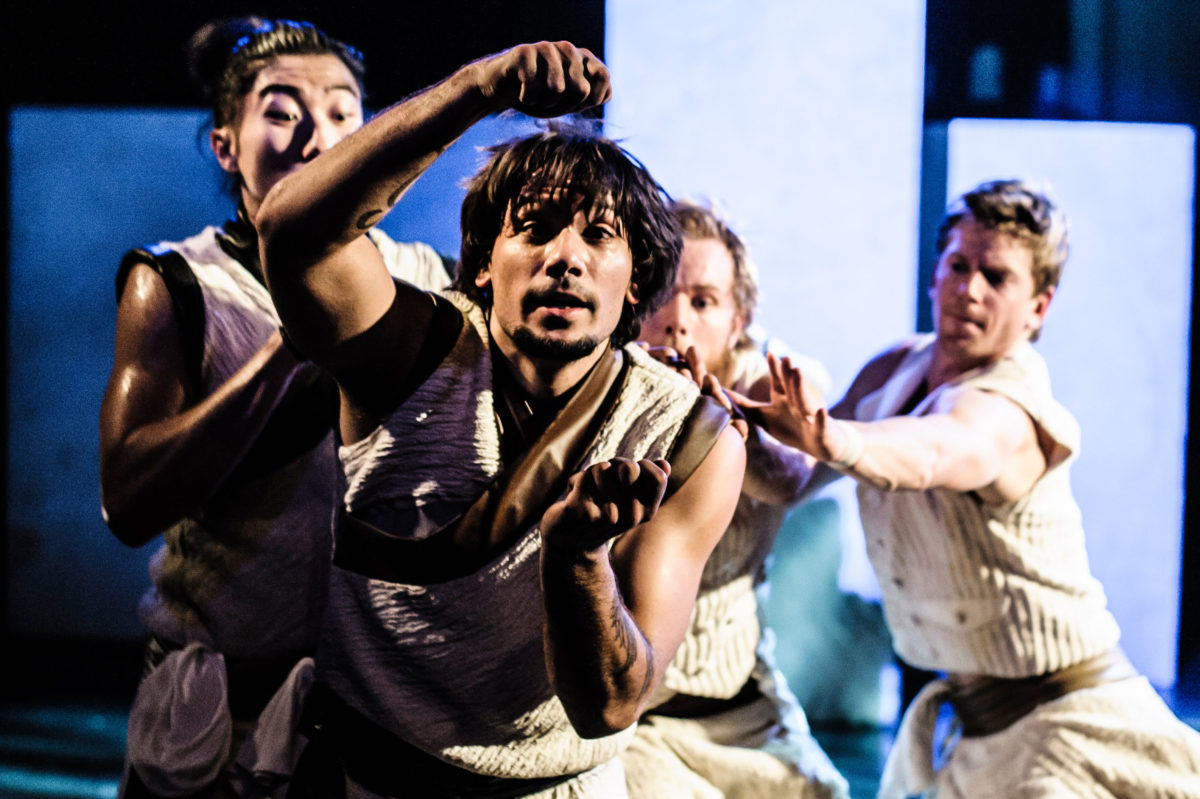 Frikar Dance Company has contributed to making Norwegian Folk Dancing known all over the world. Choreographer Hallgrim Hansegård was taught to dance by 80-90 year old dancers in Valdres. In this performance he confronts our perception of what is original Norwegian when halling and break dance meets in battle. With references to Snorre Sturlason and his Ynglingesaga, the performance is built around the assertion that the Norse Gods, the æsir, were originally from Asia. The result is an exciting meeting between mindsets and dance traditions, where our local traditions are put in their proper international context. The choreographer examines how the dancers cope with bodily invasion and unfamiliar ground.
The performance was a part of TrAP's annual collaboration with the Norwegian National Opera and Ballet. Bivrfrost is produced by Frikar in collaboration with Teater Innlandet. With dancers Anders Aasberg, Bjørnar Blåvarp Heimdal, Vetle Springgard, Trond André Hansen, Mathias Jin Butzt and Hallgrim Hansegård and musicians Amina Sewali, Bendik Kjeldsberg and Erlend Viken.

To ask for feedback from a younger audience, TrAP initiated a pilot project where a group of youths with different backgrounds and interests attended the premiere, and were asked to review the performance from their point of view. In the Dialogue Project eight 16-17 year olds from Oslo, Akershus and Østfold participated. Some are dancers themselves, whilst others come from completely different backgrounds, and for several of them this was their first visit to the Opera.
The youth panel first got an introduction to the performance. On the opening night, they met the dancers on stage and got the opportunity to ask questions. Finally they participated in a workshop where they gave feedback on their experience and what they think could be done to better reach young people. See the results in the short video from the project.

Photo: Gisle Bjørneby


Kategori:
Performing Arts