A sound piece by Torske and Sex Tags
Electronic musician Bjørn Torske connected with the artist collective Sex Tags, to create a sound performance for the opening of the exhibition "In the National Museum's Blind Spot", under a staircase in Trondheim.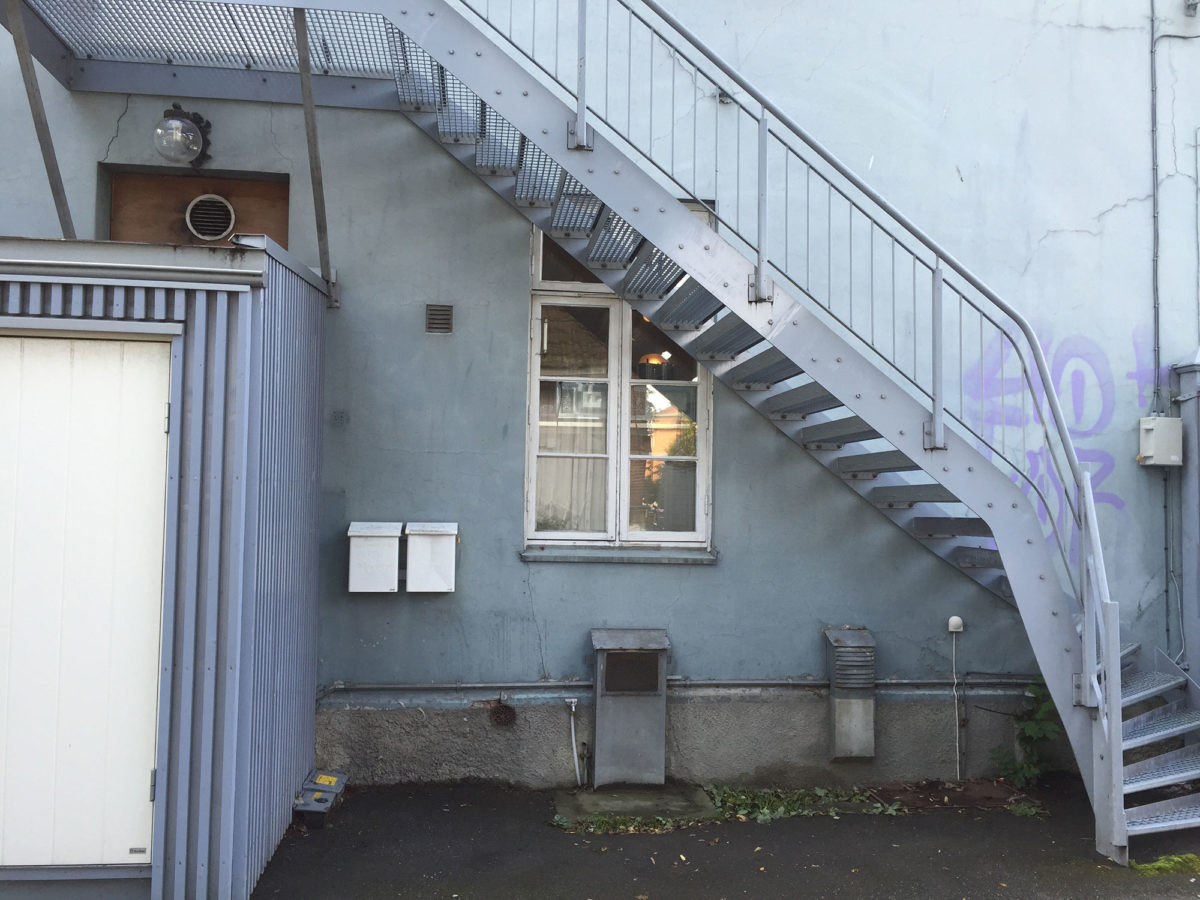 Norwegian electronic musician Bjørn Torske came out of the 90's house and techno scene in Tromsø, and has continued to explore a wide range of genres. His obscure side-projects often hit the right spot.

The artist collective Sex Tags take part in the exhibition In the National Museum's Blind Spot, now opening in Trondheim, where they present visual material such as flyers, magazines and drawings. The brothers from Moss work with many formats, and have also released a vinyl record featuring alternative house, techno, dub, disco and various sound experiments and performances, with influence from Norway and abroad.
Torske and Sex Tags has collaborated on records and live performances the past ten years. For the opening of this exhibition they performed an improvised sound collage, presented outside the gallery, under a staircase.
In the National Museum's Blind Spot opened 27 August at Trondhjems Kunstforening (Trondheim Art Association). The exhibition is curated by Samir M'kadmi, produced by the National Museum for Art, Architecture and Design in collaboration with TrAP, and is touring Norway for two years.

Kategori:
Visual Art, Music
Collaborator
Trondhjems Kunstforening