Unni Løvlid & Eva Quartet with Håkon Thelin
Vocal power from Eastern Europe meets Norwegian traditional song in the kvede tradition when singer Unni Løvlid performs with the Bulgarian Eva Quartet. The latter being composed of four star-quality singers from the legendary Bulgarian women's choir Le Mystère des Voix Bulgares, one of he world's foremost a cappella ensembles.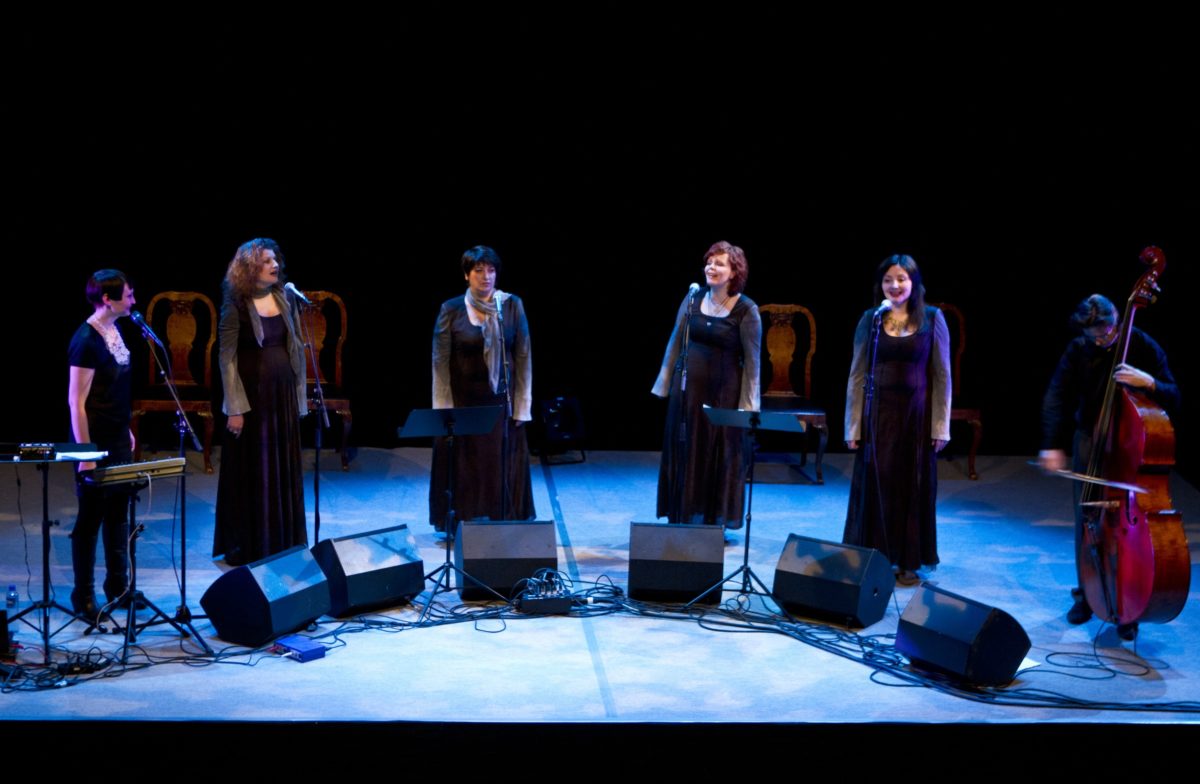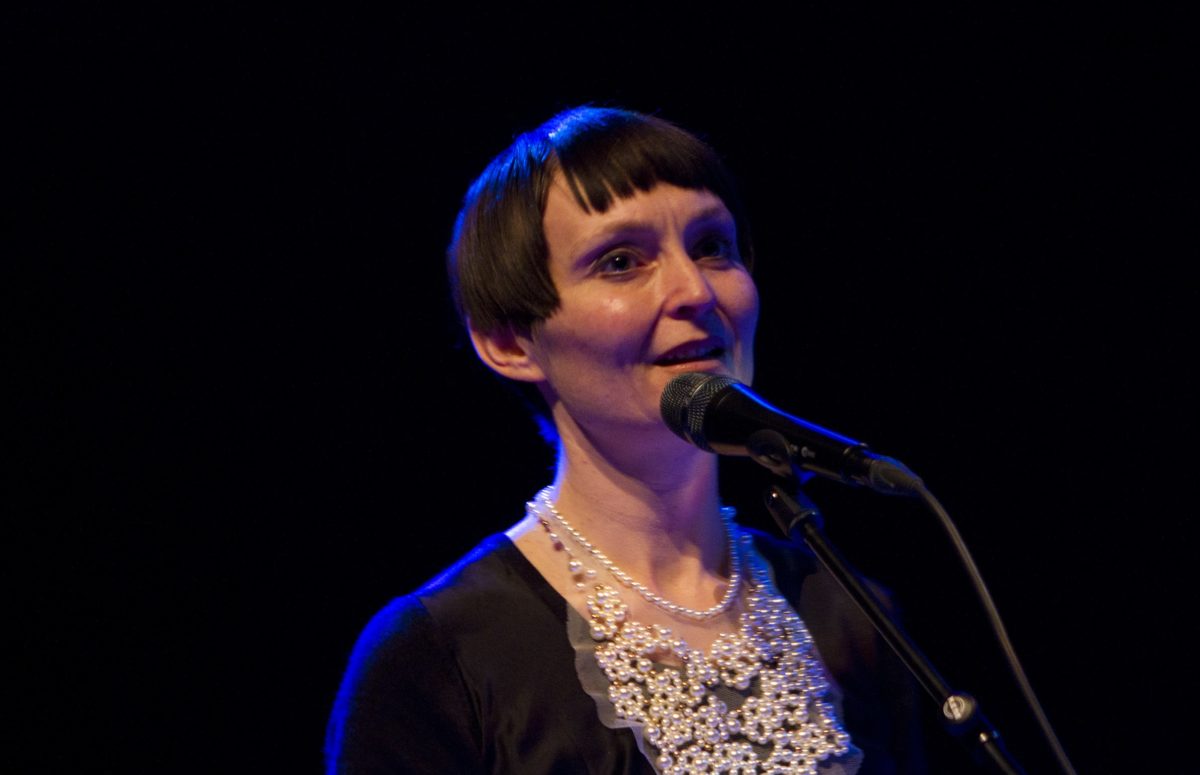 Concerts:
24 February, 20:00, Operahuset, Nordfjordeid
25 February, 20:00, Riksscenen, Oslo
28 February, 20:00, Dokkhuset, Trondheim

Musically this is a meeting of Eastern European vocal force and the Norwegian art of kveding, where the Norwegian kvedar Unni Løvlid performs with Bulgarian Eva Quartet. The latter consists of the star singers from the legendary Bulgarian women's choir Le Mystère des Voix Bulgares, one of the foremost a capella ensembles of the world. Eva Quartet bases the music in their native country's oldest folk traditions in diaphonic song and like Norwegian Unni Løvlid they have brought their folk roots into a contemporary and experimental setting. Those who have previously visited the Tomba Emanuelle know this to be a room of unusual resonance, which made the concerts an truly unique experience.
Unni Løvlid is from Hornindal in Sogn og Fjordane and is one of Norway's most prominent folk singers. She released three solo albums so far: So ro liten tull, Vita and Rite. She played with musicians such as Frode Haltli, Hild Sofie Tafjord, Lene Grenager, Håkon Kornstad, Terje Isungset, Rolf-Erik Nystrøm, Becaye Aw, Anhua Dongliang, Harpreet Bansal, Thomas Strønen, Steinar Ofsdal and different choirs and orchestras. Løvlid is a member of the trio Seven Winds with Rolf-Erik Nystrøm and Becaye Aw and the trio Rusk, with Frode Haltli and Vegar Vårdal. See more at myspace.com, facebook, unni.no
Eva Quartet consists of Gergana Dimitrova (sopran), Sofia Kovacheva (mezzosopran), Evelina Christova (alt), Daniela Stoichkova (kontra alt) and Milen Ivanov. In 2011 Eva Quartet released the album "The arch", recorded with the now deceased French musician Hector Zazou. The album has guest performers such as Laurie Anderson, Bulgara Group, Cecilia Chailly, Antoni Donchev, Robert Fripp, Bill Frisell, Djiavan Gasparian, Mehdi Haddab and Carlos Nunez. See more at myspace.com.

"I like that things are constantly changing. As a musician I guess I am very restless, I am always searching for new vantage points and new directions to move in. However, it is not a frantic kind of quest that I am on, I feel that there is always this basic thing that I bring with me, a constant element amidst the dynamism."
Unni Løvlid
MIC

"It's music that makes me fantasize, that scares me and on the other hand fascinates me from the first to the last second"
Eelco Shilder
FolkWorld

"Rite creates an entire landscape of sound, and no musical work of the past year approaches Lovlid's artistic vision of harrowing, humming fertility. Listening to Rite is to participate in its unnerving mystery"
Lee Blackstone
RootsWorld
Sted:
Norfjordeid, Oslo, Trondheim