How to reach a more diverse audience?
A seminar on how to make your institution relevant to minority groups. Thursday, April 14, 2016. Watch the video recording here.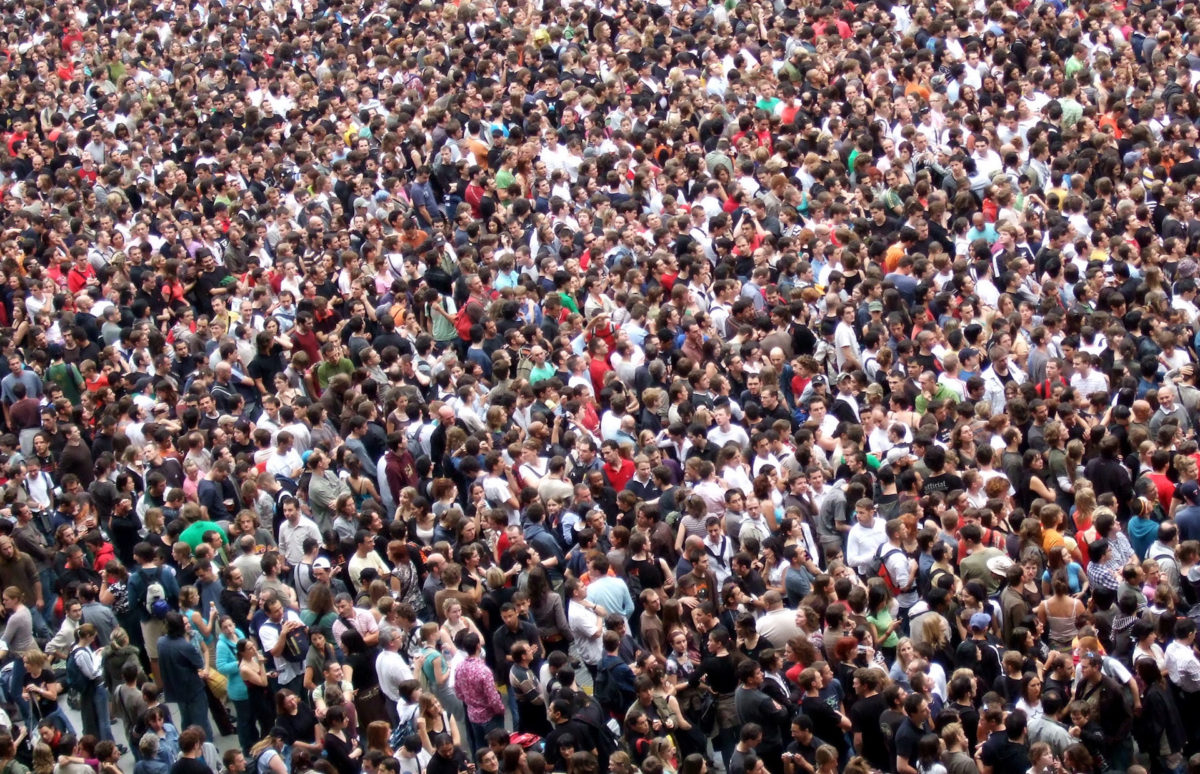 In Oslo, 1 out of 3 have an ethnic minority background, but this is far from being reflected within arts and culture. How can Norwegian museums, galleries and theatres communicate better with minority groups? TrAP's annual dialogue meeting took place at the Oslo House of Literature. The lecture and conversation with Nightingale, Jarl and Olsson Al Safandi was in English, and the rest of the programme in Norwegian. The seminar was fully booked two weeks in advance, with live streaming at Morgenbladet Portalen.

Programme
13:00 Welcome, by Hilde Maisey (TrAP)
13:10 Eithne Nightingale:
How to expand your regular crowd. The success and challenges of embedding a strategy for diversity across the V&A.
14:00 Break
14:15 Jonas Jarl and Mikael Olsson Al Safandi:
Södra Community Theater – What happens when the audience get to create the content?
14:45 Conversation with Nightingale, Jarl, Olsson Al Safandi and the moderator: How to create an environment of inclusion in your institution?
15:15 Break
15:30 Umar Ashraf, Iffit Qureshi and Nina Bahar:
Communcation, communicators and artists.
16:15 Conversation with Ashraf, Qureshi, Bahar and the moderator: How to encourage young people with minority backgrounds to seek a career within the arts?
16:45 Summary by Carl Morten Amundsen (Det Norske Teateret)
Moderator: Penny Wayne Claire Kembba (NRK)

Speakers:
Eithne Nightingale was previously Head of Diversity and Equality at the Victoria & Albert Museum, London and is now Policy Advisor for the Heritage Lottery Fund on Intangible Heritage. She will talk about the success and challenges of embedding a strategy for equality and diversity across the V&A. Nightingale has extensive experience of working in heritage, community development, regeneration and education in inner London. She has published several reports on issues of diversity, equality and access in relation to museums and is co-editor of the book Museums, Equality and Social Justice (2012). She is doing a PhD on children, migration and diaspora at the Queen Mary University of London linked to the V&A Museum of Childhood. Eithne Nightingale is also a writer and photographer.
Jonas Jarl is the founder and Artistic Director of Södra Communityteatern (The Southern Community Theatre). He has been working as a playwright and director for leading theatres in Sweden for more than 20 years; such as Folkteatern i Gävle, Malmö Opera, Riksteatern, Norrbottensteatern, Tornedalsteatern, Helsingborgs Stadsteater, Swedish Radio Theatre, Botkyrka Community Theatre and many more. The focal point in his work is to give voice to life experiences normally not heard on stage. His intention is to make this a large scale Community Theatre project that includes the whole region of Skåne.

Mikael Olsson Al Safandi is project coordinator at Söder Communityteatern. He has been working as a journalist, producer and editorial chief for more than 30 years, mainly for the Swedish Television and Radio (SVT). Olsson Al Safandi is currently on a prolonged leave from the Swedish Radio and works as project leader and coordinator of the Moorish Pavilion social and international cultural project, beside his role at the Söder Communityteatern.
The Community Theatre project erupts from stories told by the local people in a local context. The citizens' life stories represent the fundament and the legitimacy of the project. Community theatre is about the redistribution of power: Time, resources and access to public space. Through dialogue with young citizens, the first task is to find out how they want to use the platform that the theatre stage offers. In the process, they can make the journey from receiver to co-creator.

Umar Ashraf is a PR Advisor and has been active in the public debate on minority representation, among other topics. He launches a book on intercultural communication, "White PR", with co-author Ellen Reiss, May 12. Ashraf has been involved in a wide range of projects and is currently working at the Norwegian Public Roads Administration, enhancing their communication with minority groups. His master thesis addressed the reasons for the lack of minorities in the advertising industry.
Iffit Qureshi is a writer, photo journalist and public speaker. She is behind the project and Facebook page Humans of Oslo, and has published the book Oslofolk (People of Oslo). She has done several photography exhibitions and held lectures at TEDxOslo.
Nina Bahar is a Special Advisor for Skeiv Verden (Queer World), the Norwegian organisation for people of the LHGBTQ community with minority backgrounds. She is a longstanding public speaker and course instructor on topics related to inclusion, discrimination and intercultural communication.
Penny Wayne Claire Kembba is a radio host and journalist at the Norwegian Broadcasting Company (NRK). She is the moderator for this seminar, leading us through the programme and conversations.

In collaboration with
UKS
Norsk Publikumsutvikling
Photo
James Cridland (CC BY 2.0)