grense_løs / bound_less
In this group exhibition we presented international contemporary art in collaboration with Riksutstillingene and the Stenersen Museum. Twelve innovative young artists toured the country.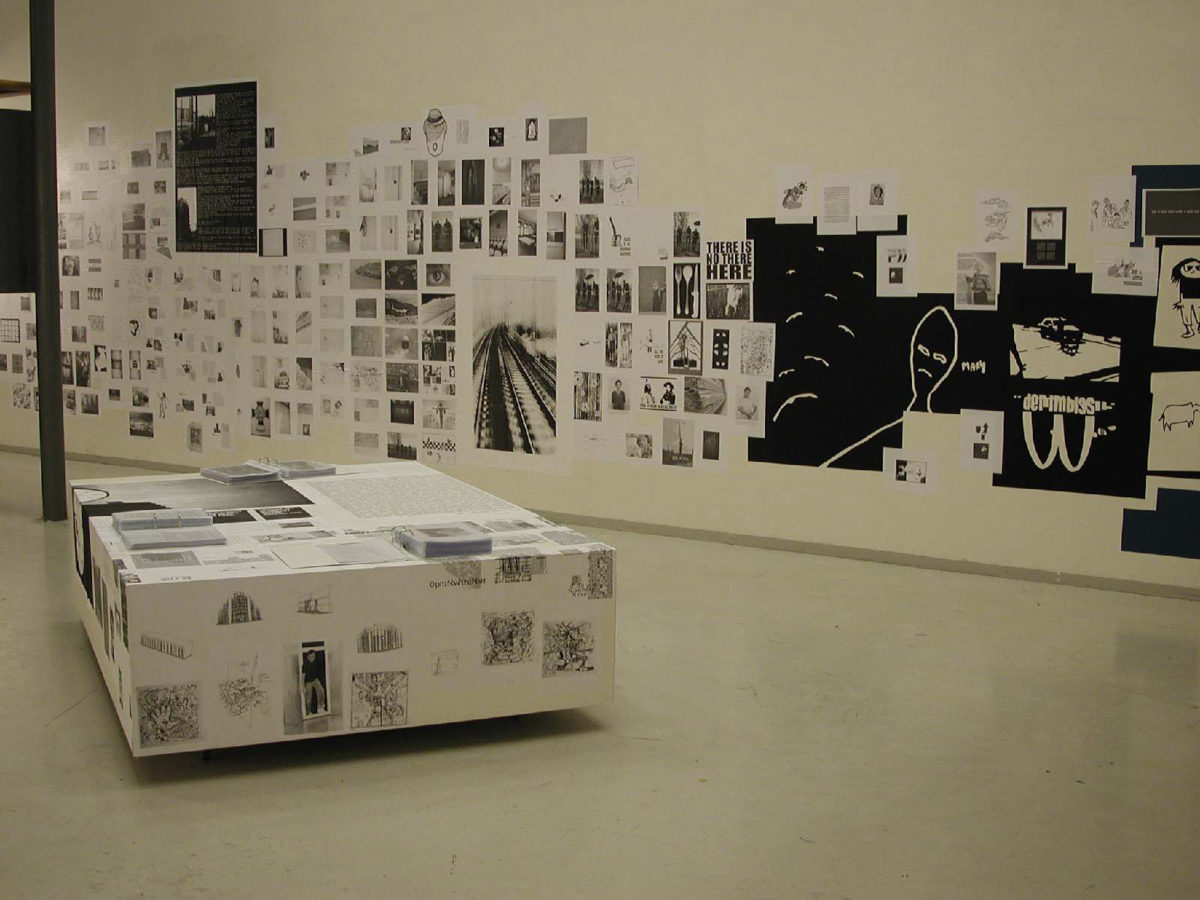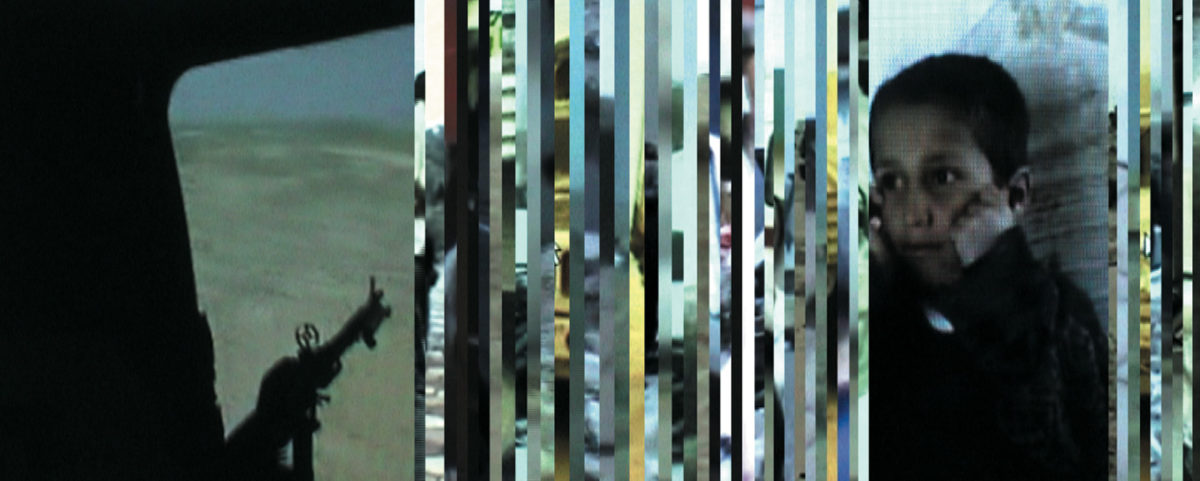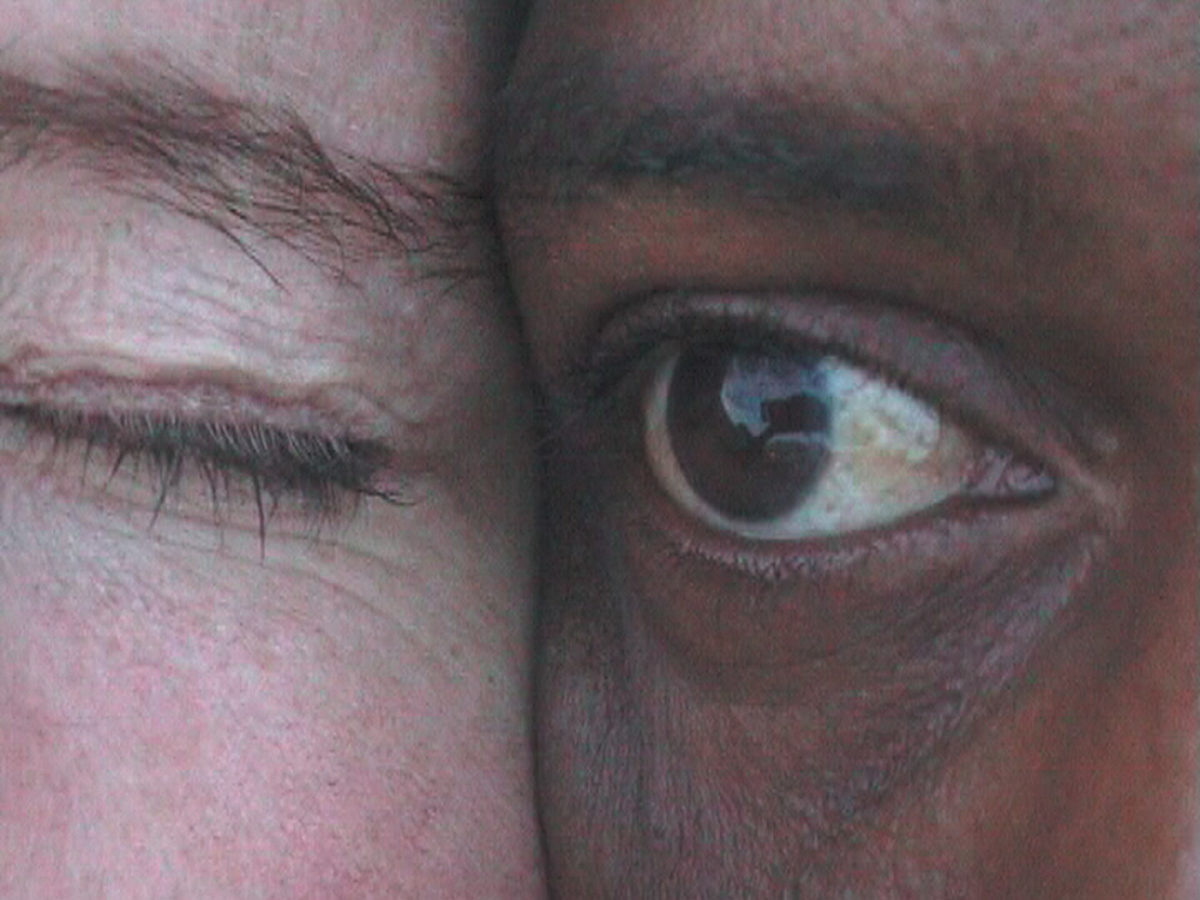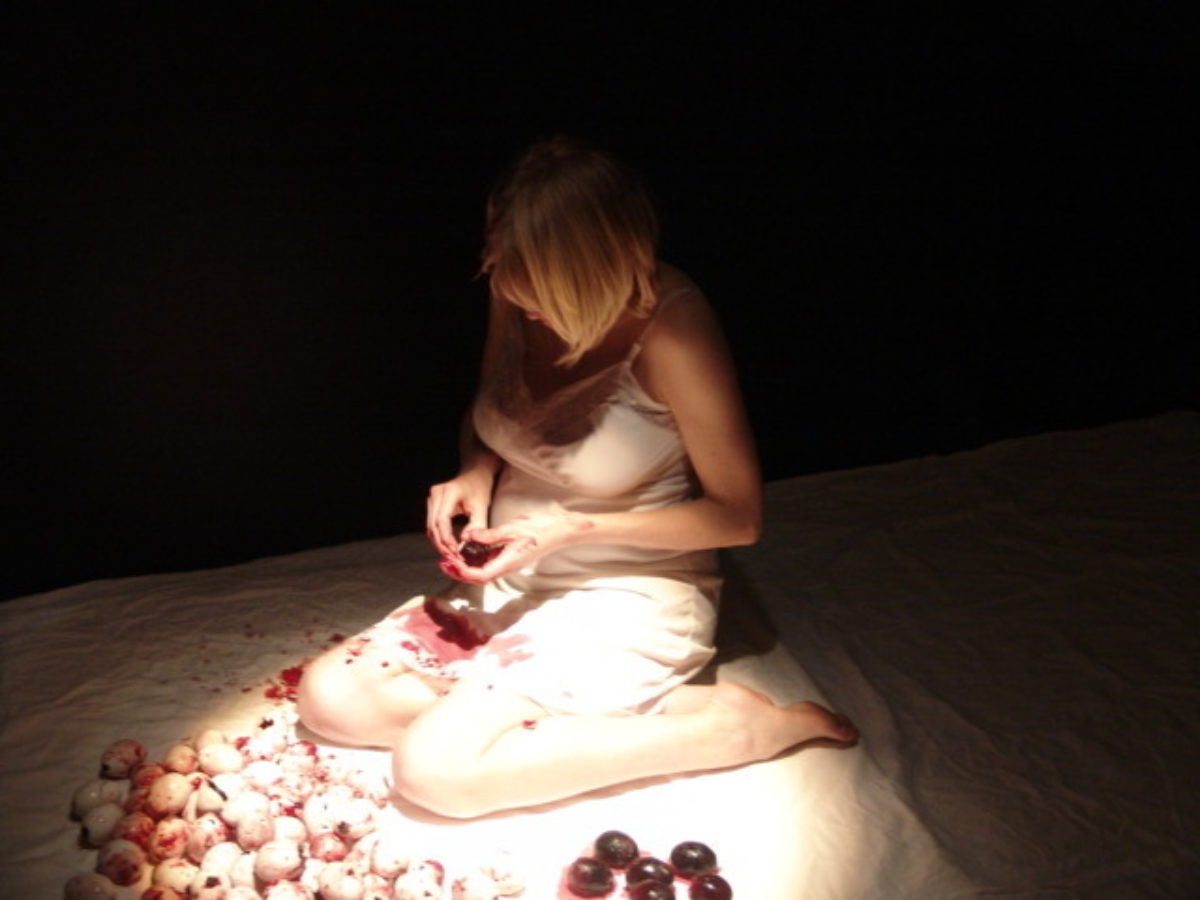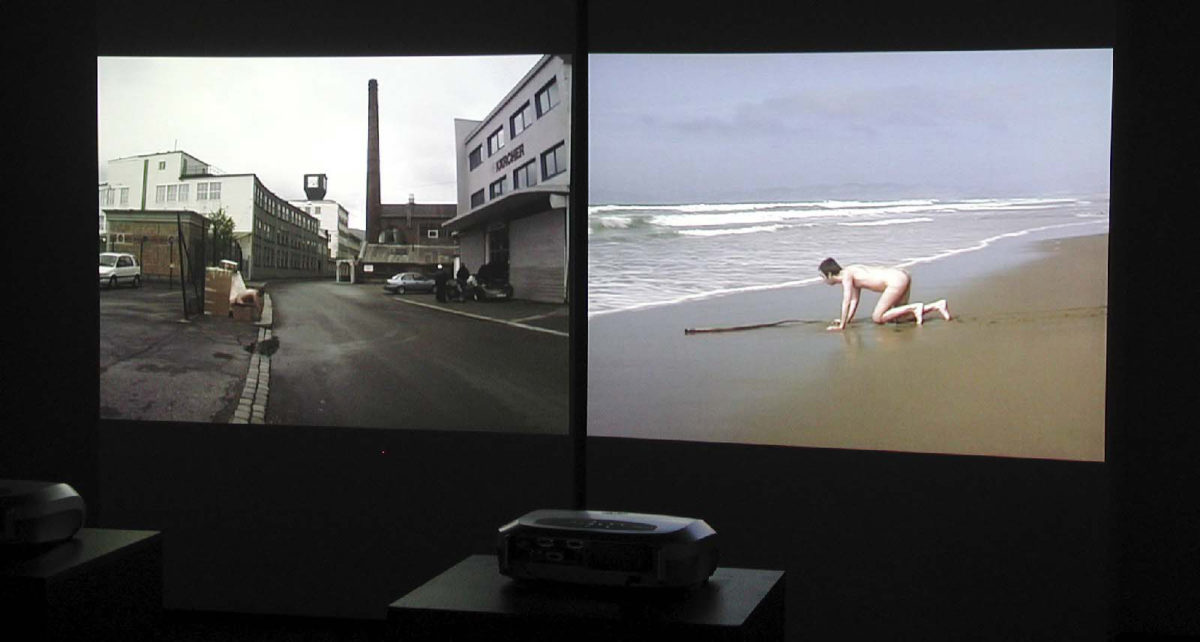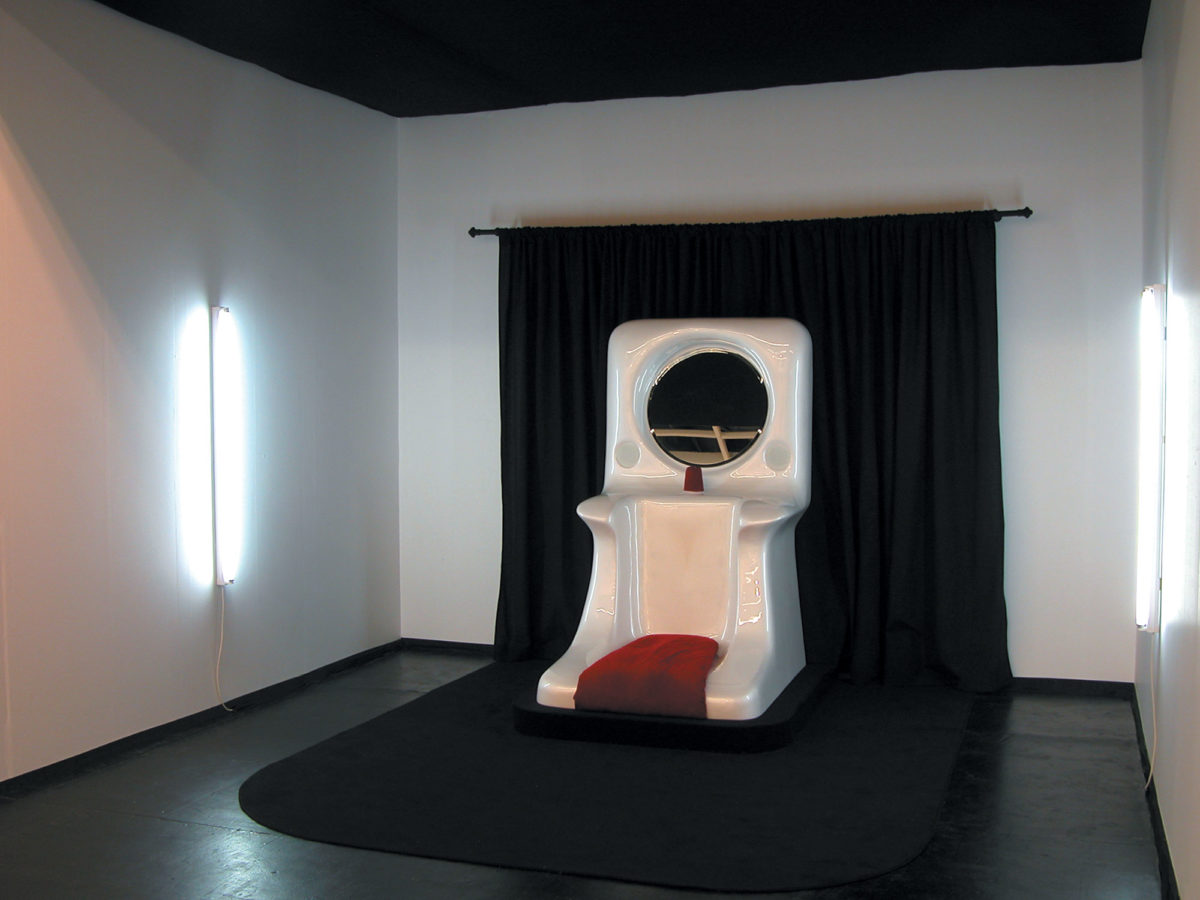 Young artists build new alternative networks, and their background for artistic production and reflection is often more complex than for previous generations. These tendencies are known to us, their extent and quality are clearly represented in the manifestation of the 12 young artists or artist groups who take part in the Bound_Less exhibition. The internationally acknowledged curator Henry Meyric Hughes has made the selection of artists and art works, assisted by Øystein Ustvedt; former director of the Stenersen Museum. Bound_Less presents artists who deliberately chooses alternative networks to those maintained by national and more established institutions.
The participating artists are Øystein Aasan, Robert Alda, Jan Braar Christensen, Camilla Dahl, Danger Museum (Øyvind Renberg and Miho Shimizu), Guri Guri Henriksen, Samira Jamouchi, Farhad Kalantary, Tone-Lise Magnussen, Eline McGeorge, Samir M'kadmi, Maria Vagle and Hege Vadstein. Curated by the acknowledged British curator Henry Meyric Hughes in collaboration with Øystein Ustvedt. Read more about the artists here.

Performances and installations in relation to the exhibition opening in Oslo 18-20 February by Camilla Dahl, "I-duel 2", performed by Clare Thornton, "Overheadperformance" by and with Hege Vadstein and Maria Vagle, and "Skrelleevent" by and with Guri Guri Henriksen.

A catalogue for the exhibition grense_løs / bound_less was published by the DSV Network. With text by Henry Meyric Hughes.

Exhibition route:
18.02.05 - 17.04.05 Oslo, Stenersen Museum
23.04.05 - 29.05.05 Bodø, Bodø Kunstforening
11.06.05 - 21.08.05 Jølster, Sogn og Fjordane Kunstmuseum - Eikaasgalleriet
03.09.05 - 02.10.05 Harstad, Trondarnes Distriktsmuseum
15.10.05 - 06.11.05 Eidsberg, Eidsberg kommune, Kulturkontoret
19.11.05 - 29.01.06 Kirkenes, Grenselandmuseet
12.03.06 - 23.04.06 Stavanger, Stavanger Kunstforening
12.05.06 - 04.06.06 Namsos, Nord-Trøndelag fylkesgalleri
Dato:
18 Feb 2005 - 4 Jun 2006
Curator
Henry Meyric Hughes
Produced by
The DSV Network
In collaboration with
Riksutstillingene
The Stenersen Museum
Supported by
Hundreårsmarkeringen Norge 2005
Arts Council Norway
Municipality of Oslo
Works pictured
Jan Christensen
Samir M'kadmi
Maria Vagle og Hege Vadstein
Guru Guri Henriksen
Robert Alda
Camilla Dahl