Busi Ncube with band at Cosmopolite
Busi Ncube is one of sub-Saharan Africa's most existing vocalists and a high-profile musician in her native Zimbabwe. She has shared a stage with Miriam Makeba, Youssou n'Dour and Marie Boine, among others. We had the pleasure of presenting her at Oslo World Music Festival 2010.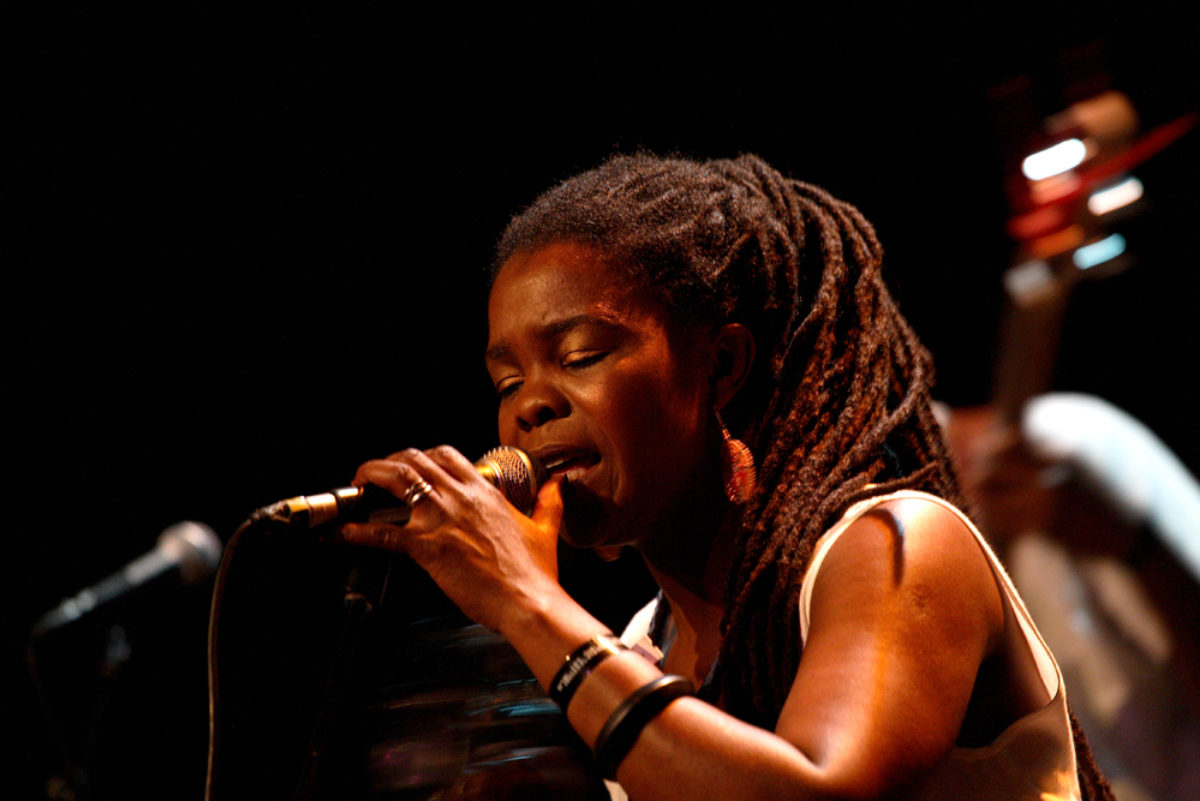 The Norwegian public first encountered Ncube when she figure-headed the multinational group Women's Voice. She recently moved to Norway to set up a new band and to get closer to realizing her dream of establishing herself on the European circuit. Her band includes Ivan Mazuze, who is another performer new on the Norwegian scene. However, he is a highly regarded musician in his home country, where he landed the prize for the best contemporary jazz album at the South African Music Awards in 2010.

When Busi Ncube and her band took to the stage at Belleville, the audience could enjoy a tight fusion of traditional music from Zimbabwe, South African Pop, Jazz, Rock and Funk. The band consists of Busi Ncube (lead vocalist and mbira), Peter Mujuru (bass, guitar and vocals), Garry Redding (lead guitar), Antonio Torner Mora (drums), Dag Pierre (rythm guitar) and Ivan Mazuze (Saxophone).

Photo: Jimmy Poots
Produced by
The DSV Network
Collaborators
Cosmopolite
Oslo World Music Festival
Supported by
Municipality of Oslo